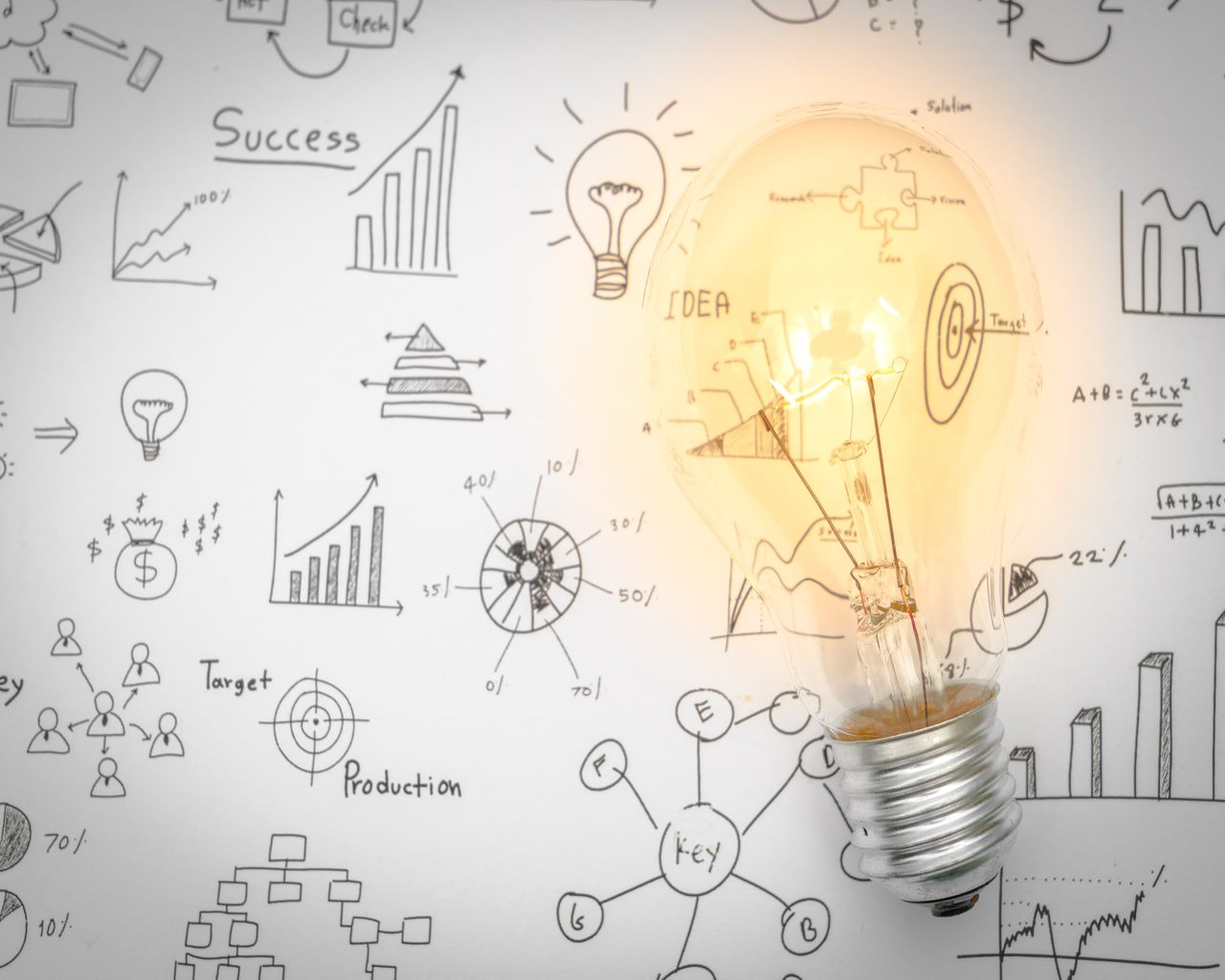 Pemicu Produktivitas di Masa Krisis
Bulan kedua tahun 2023, tanpa terasa kini kita harus bersiap memasuki bulan terakhir triwulan pertama. Bulan yang penuh dengan tugas-tugas penting, mulai dari penyajian laporan keuangan, pembayaran pajak, persiapan pembagian dividen hingga penerapan strategi yang menjadi pilihan perusahaan. Kompleksitas pun bertambah dengan munculnya tuntutan-tuntutan baru dalam roda perekonomian, baik di skala nasional maupun global. Ancaman krisis ekonomi kian terasa. Gelombang pemutusan hubungan kerja (PHK) sebagai salah satu realisasi dari upaya efisiensi terjadi di mana-mana.
Setiap tekanan ini seakan memojokkan posisi manajemen perusahaan. Bagaimana tidak, krisis telah menurunkan daya beli pasar, sehingga menciptakan pertumbuhan dari sisi penjualan bukanlah hal yang mudah. Perusahaan harus mampu menempatkan produk dan jasanya sebagai kebutuhan utama konsumen, sehingga calon pembeli tak punya pilihan terbaik selain mengkonsumsi apa yang kita tawarkan. Padahal di lain sisi, tuntutan untuk segera menyelesaikan kewajiban rutin seakan tak mau ditawar lagi. Di tengah karut marutnya kondisi ini, masih mungkinkan kita berpikir untuk menciptakan produktivitas tinggi?
Beberapa hari lalu jemari mengarahkan penulis pada sebuah artikel yang ditulis oleh Amy Gallo bertajuk What is Psychological Safety? Dengan gaya bahasa yang sangat menarik, ia mengawali artikelnya dengan bercerita tentang bagaimana ia harus menyampaikan ketidakberhasilan timnya dalam mencapai target kepada seorang pimpinan perusahaan. Ia paham benar bahwa berita yang akan disampaikannya adalah hal yang sungguh tak mengenakkan.
Berangkat dari kesadaran tersebut, ia sudah menyiapkan mental untuk menerima teguran, kritik tajam, hingga mungkin kata-kata kasar sebagai ungkapan bentuk kekesalan. Namun apa yang terjadi, alih-alih mengungkapkan hal-hal tersebut, sang pimpinan dengan senyum manis menuturkan pertanyaan ini "sejauh mana engkau mempelajari ketidakberhasilan ini?" Sebuah ungkapan yang secara langsung mengajak kita untuk melihat sisi positif dari kejadian yang kurang menguntungkan.
Bayangkan jika Anda berada di posisi Amy. Mendengar kalimat yang meneduhkan itu pasti semua tensi tekanan seakan turun secara otomatis. Itulah yang dimaksud dengan sebuah psychological safety. Sebuah mekanisme yang secara konseptual dipandang sebagai alur yang akan meningkatkan kekuatan ikatan antara karyawan dengan perusahaan. Tak hanya sebuah kepercayaan yang akan terbangun, semangat, daya inovasi serta komitmen untuk memberi yang terbaik bagi perusahaan adalah hal-hal lain yang akan menjadi efek sistemiknya. Namun, apakah hal tersebut benar adanya?
Penulis ingin mengajak Anda untuk mendaratkan konsep produktivitas dari sisi modal. Konsep yang dikenal dengan istilah capital productivity ini sangat tepat untuk mendeskripsikan psychological safety. Secara matematis, capital productivity dapat diukur dengan rumus berikut, Capital Productivity=Quantity index of value added∶Quantity of capital input.
Anda pasti sepakat jika penulis mengatakan bahwa dalam krisis ini, quantity of capital input meningkat. Artinya, perusahaan membutuhkan modal yang relatif lebih tinggi dari tahun-tahun sebelumnya untuk menghadapi tuntutan pasar. Dengan demikian, dari sisi penyebut nilainya akan meningkat dalam beberapa tahun mendatang. Hal itu menunjukkan bahwa upaya manajemen untuk menciptakan produktivitas modal yang sama seperti tahun sebelumnya tak semudah yang dipikirkan. Perusahaan memerlukan indeks kuantitas nilai tambah yang jauh lebih besar. Pahamilah bahwa ini baru untuk tataran mempertahankan produktivitas modal, belum menyentuh tataran meningkatkan produktivitas itu sendiri, lho.
Sekarang apa yang dapat meningkatkan nilai tambah dari suatu produk? Jawabannya sudah tentu INOVASI. Penulis ingin mengajak Anda untuk melihat bagaimana studi sebelum pandemi menemukan faktor-faktor pemicu inovasi untuk dapat kita bandingkan dengan kondisi pasca pandemi.
Merujuk pada OSLO Manual 2018 (pre-Covid 19 pandemic), faktor pemicu inovasi didominasi oleh faktor eksternal. Satu di antaranya adalah memanasnya persaingan dalam industri. Tapi kini jika kita menengok studi yang dilakukan oleh Barbieri da Rosa dengan timnya di tahun 2022 lalu, faktor pemicu inovasi terbagi menjadi dua, yakni tekanan eksternal dan insentif.
Mendengar kata insentif, kita pasti mengaitkan dengan kompensasi secara finansial, bukan? Namun konsep psychological effect mengingatkan kita bahwa "tak selamanya kompensasi finansial akan memuaskan karyawan dan memicu inovasi".
Apresiasi positif, penghargaan melalui pujian, serta memberi kesempatan dan kepercayaan kepada karyawan untuk mengajukan ide-ide terbaiknya merupakan bentuk-bentuk kompensasi non finansial yang dipercaya mampu menumbuhkan rasa percaya diri sang karyawan. Alhasil spirit inilah yang akan mampu membuatnya berani untuk berpikir tanpa kotak (bukan lagi think outside the box). Dari situlah muncul ide-ide terbaik dari sebuah inovasi nilai tambah.
Satu yang penulis pelajari sungguh dari artikel Amy tersebut adalah, bahwa manajemen perusahaan harus mampu membuat karyawan merasa homey dengan tempat ia mengembangkan talenta dan kompetensinya. Perasaan itulah yang akan membuatnya mampu memberikan yang terbaik, bukan dari versi dirinya sendiri namun yang terbaik bagi organisasi. Tataran tertinggi dari semua konteks ini adalah bagaimana karyawan mampu berpikir apa yang terbaik bagi semua dan bukan apa yang paling menguntungkan bagi saya.
Di sinilah internalisasi budaya perusahaan akan benar-benar nyata. Sebuah spirit yang akan membawa kita bersama untuk keluar dari himpitan krisis, menyongsong masa depan yang jauh lebih baik demi generasi-generasi berikutnya.
Salam dan doa terbaik dari kami di Pojok Pengkolan Menteng – Jakarta!
*Tulisan ini dimuat di BUMN Track Online