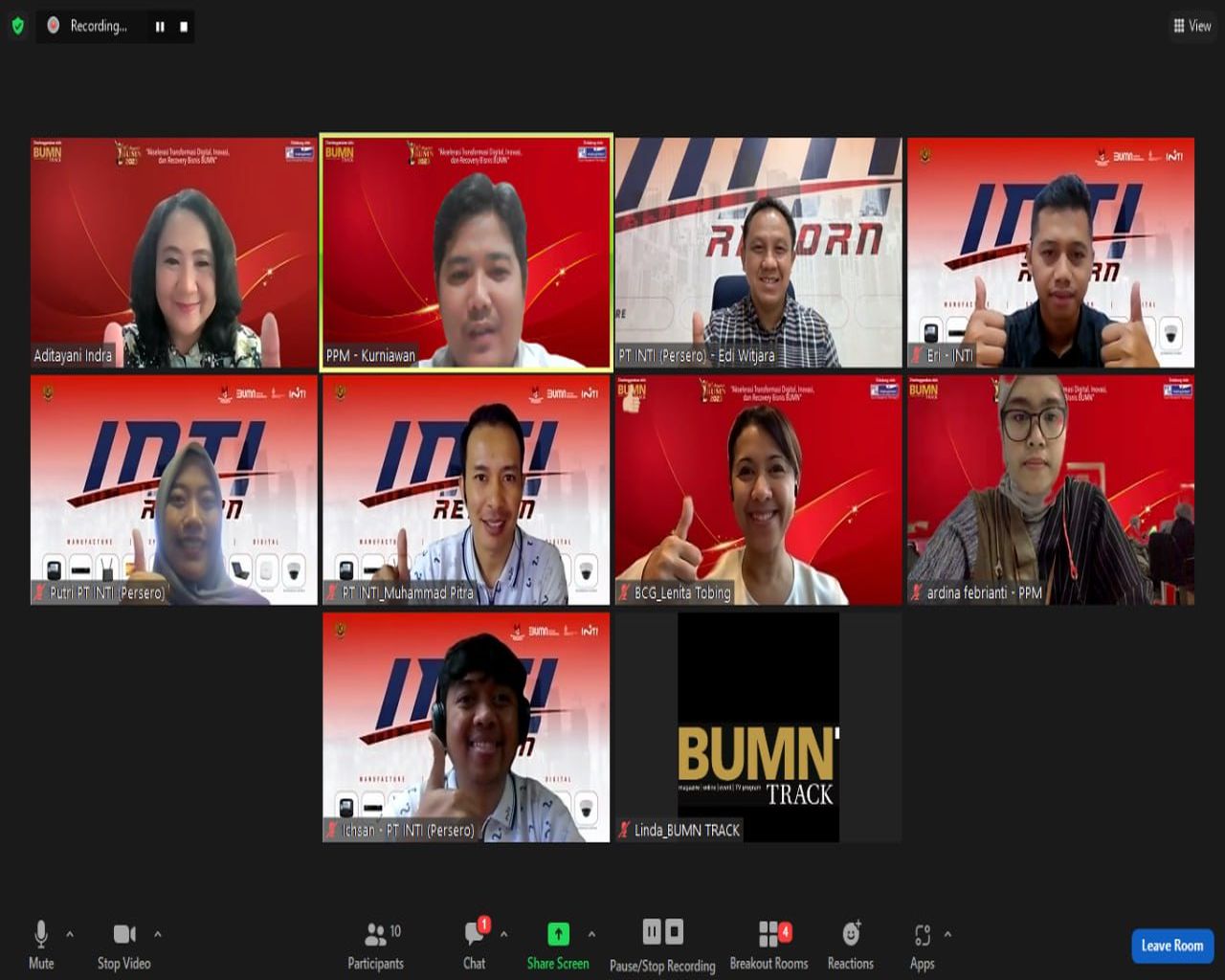 Penjurian Anugerah BUMN Award 2023
Sebagaimana pelaksanaan pada tahun-tahun sebelumnya, BUMN Track sebagai penyelenggara Anugerah BUMN, tahun ini juga didukung penuh oleh PPM Manajemen dalam lingkup penjuriannya. Anugerah BUMN tahun ke-12 ini mengusung tema "Akselerasi Transformasi Digital, Inovasi, Dan Recovery Bisnis BUMN".
Proses penjurian Anugerah BUMN 2023 dilakukan secara online melalui tiga tahap. Pertama, proses penyeleksian dokumen yang berlangsung pada 18 Januari-10 Februari 2023.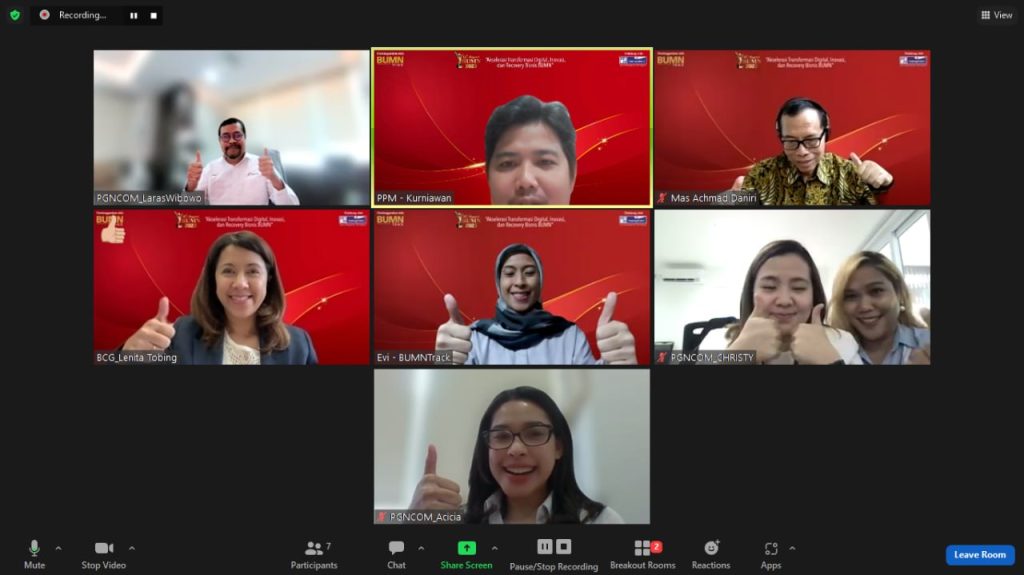 Bagi peserta yang lolos wajib mengikuti tahap kedua berupa wawancara korporasi yang berlangsung pada 15-20 Februari 2023.
Tahap ketiga berupa wawancara CEO pada 22-27 Februari 2023. Pada saat wawancara penjurian dihadiri oleh 24 BUMN, 46 Anak Perusahaan BUMN dan 12 Perusahaan TBK.
Kategori penghargaan di antaranya, Strategi Pemulihan Terbaik, Inovasi Bisnis Terbaik, Transformasi Digital Terbaik, Transformasi Organisasi Terbaik, Tata Kelola Perusahaan (GCG) Terbaik, Kategori Program Pengembangan UMKM Terbaik, Pengembangan Talenta & SDM Unggul Terbaik, serta Best of The Best CEO BUMN dan Anak Perusahaan BUMN.
Adapun untuk meraih predikat terbaik pada tiap kategori, setiap BUMN sebagai peserta harus melalui tahapan seleksi yaitu Pengisian Kuesioner, Kajian Kuesioner dan Wawancara Pendalaman Kuesioner oleh Dewan Juri.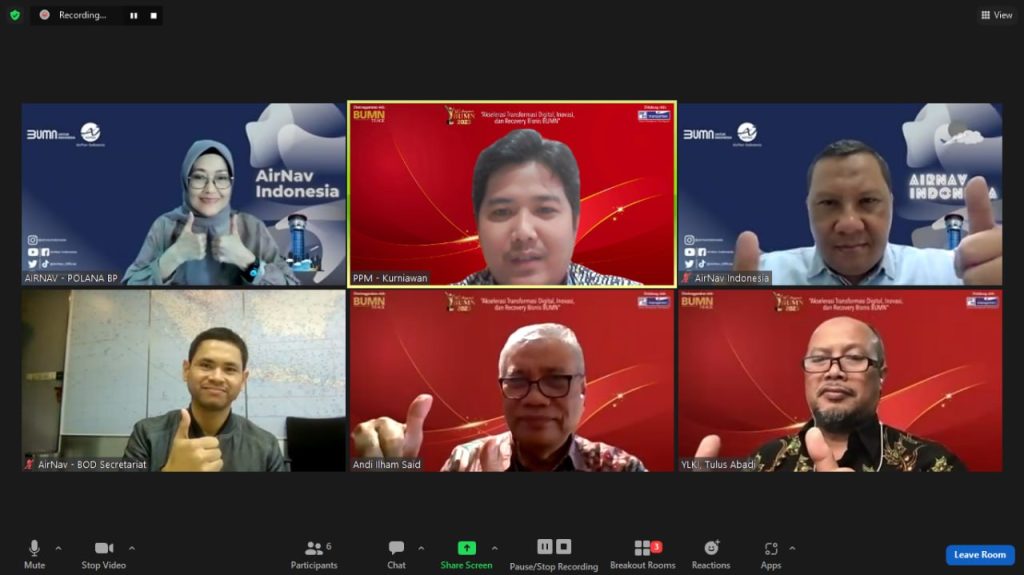 Dewan Juri Anugerah BUMN 2023 diketuai oleh, Dr Tanri Abeng MBA Sedangkan anggota dewan juri adalah Aditayani Indra Kukila, M.Psi., Psikolog, Ir. Andi Ilham Said, MSOM, Ph.D, Dr. Willem A. Makaliwe, Dr. Agus Nurudin, Dr. Indrawan Nugroho, Dr. Ir. Idqan Fahmi, Mec, Dr. Ir Imam Supriyadi M.M, Dr. Mas Achmad Daniri, M. Ec, Lenita Tobing, Tulus Abadi, Freddy Tulung, Ahmed Kurnia, Akhmad Kusaeni, SH Sutarto dan Panel Ahi dari PPM Manajemen.
Penyerahan penghargaan akan berlangsung pada Rabu, 15 Maret 2023, pukul 18.30-22.00 WIB di Grand Ballroom Hotel Sahid Jaya Jakarta.