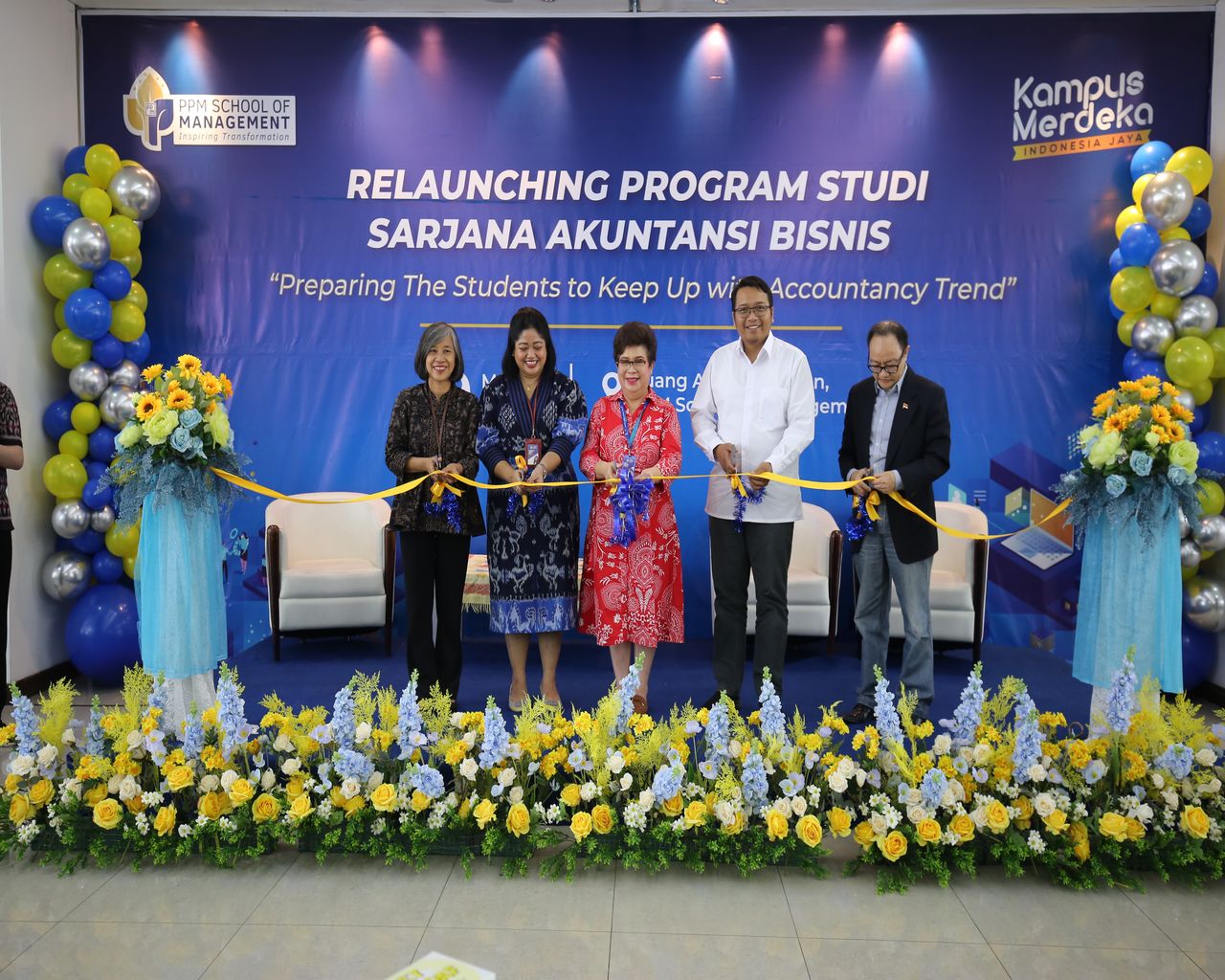 Tambah Kurikulum Baru, PPM SoM Relaunching Prodi Sarjana Akuntansi Bisnis (SAB)
PPM School of Management (PPM SoM) melakukan Relaunching Program Studi Sarjana Akuntansi Bisnis (SAB) pada Kamis, 9 Maret 2023 sekaligus pemberian beasiswa berupa potongan biaya pendidikan hingga Rp47,5 juta.
Relaunching Program Studi Sarjana Akuntansi Bisnis terkait dengan update kurikulum yang mengarah kepada realisasi dunia kerja dalam program praktikal melalui menambah kegiatan praktikal dalam perkuliahan.
Sebagai salah satu dari 49 kampus di Indonesia yang meraih Akreditasi Unggul, update kurikulum prodi SAB PPM SoM dilakukan dengan dengan penambahan tiga mata kuliah dalam kurikulum terbaru.
Plt. Ketua Sekolah Tinggi Manajemen PPM Pepey Riawati Kurnia menjelaskan, kurikulum dan kebaruan Program Sarjana Akuntansi Bisnis PPM School of Management akan melahirkan pemikiran mahasiswa yang inovatif dan pengalaman belajar menantang.
"Program ini telah dirancang untuk mempersiapkan mahasiswa menghadapi tantangan di masa depan. Sekaligus menjadi pemimpin yang mampu beradaptasi dengan perubahan yang cepat di dunia akuntansi saat ini," kata Pepey.
Dalam kesempatan yang sama, Martdian Ratna Sari, Plt Ketua Program Studi Akuntansi mengungkapkan, penambahan tiga mata kuliah dalam kurikulum terbaru berfokus pada muatan teknologi digital, data analitik, dan business acumen secara global untuk merespons kebutuhan industri.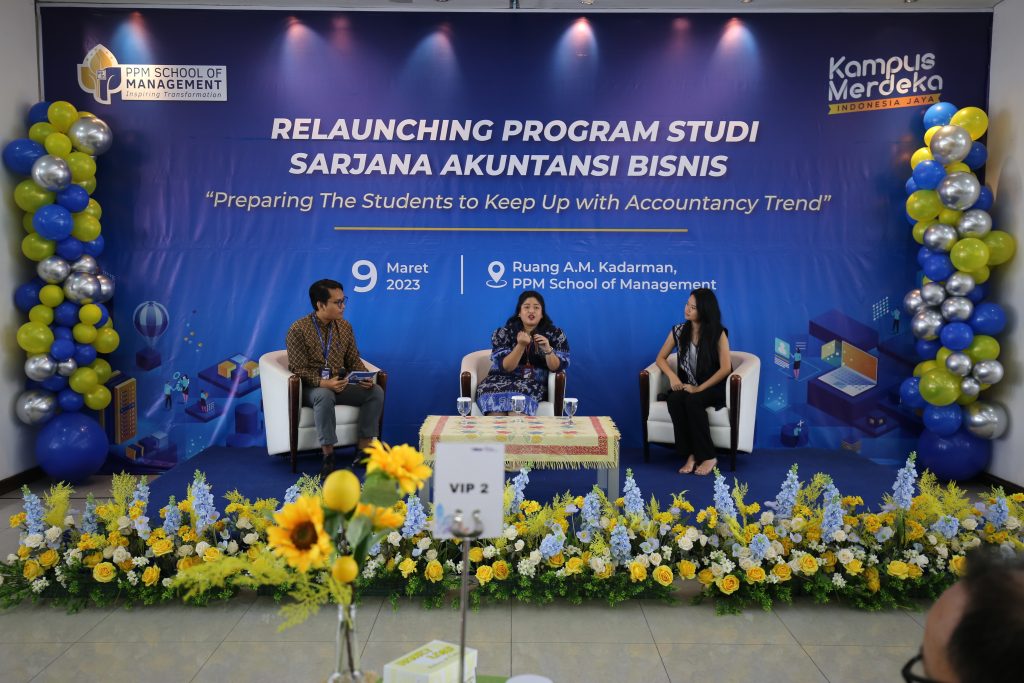 Ratna melanjutkan, untuk kurikulum yang baru ada bisnis digital data analitik, ada audit artificial, yang mana hal itu memang melihat pada kebutuhan industri dan teknologi.
"Karena sekarang semua mainnya sudah big data. Orang semua ngomongin big data, tapi akuntansi itu apa sih? Pentingnya di situ, data akuntan, akuntan transaksi bisa dilihat itu kan sudah di data," jelas Ratna.
"Bagaimana ribuan, puluhan, ratusan, bahkan jutaan transaksi itu diolah. Kita meresponsnya, teori itu kan harus bisa seimbang dengan praktiknya," lanjutnya.
Ia juga menyampaikan, selama ini rekam jejak mahasiswa SAB PPM SoM sudah terbukti baik di perusahaan, yakni 97 persen mahasiswa sudah mendapat pekerjaan sebelum lulus.
"Mahasiswa yang sedang menjalani magang di sebuah perusahaan, terkadang langsung diminta kontrak kerja. Bahkan waktu magang mereka terkadang melewati batas waktu yang ditentukan, hingga kami pihak kampus harus mengingatkan pihak korporasi terkait hal itu," ujarnya.
Ratna menyampaikan, PPM SoM memberikan dukungan sertifikasi dan soft skill development bagi setiap mahasiswa SAB.
"Selain itu, sertifikasi brevet pajak juga sudah terintegrasi dengan kurikulum, hal ini membuat studi mahasiswa sudah termasuk dalam kecakapan skill ini," pungkasnya.