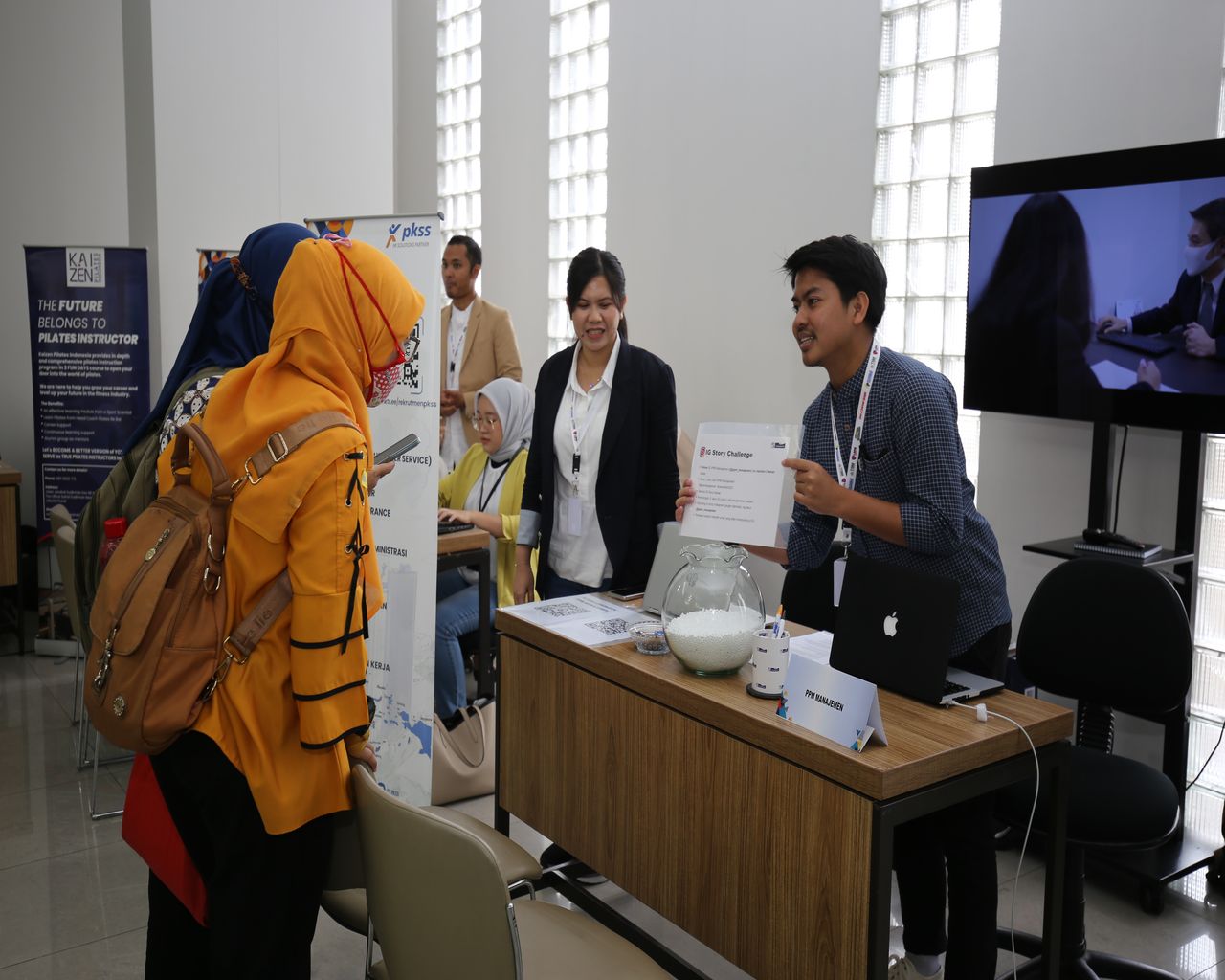 Career Fair 2023: Gen Z Career Guide
Menteng, PPM School of Management berkolaborasi dengan Trisakti School of Management, dan LSPR Institute Communication & Business menggelar acara Career Fair 2023 dengan tema Gen Z Career Guide.
Career Fair 2023 sendiri meliputi beberapa rangkaian acara yaitu Career Talks, Job Fair & Interview serta HR Gathering yang terselenggara secara offline.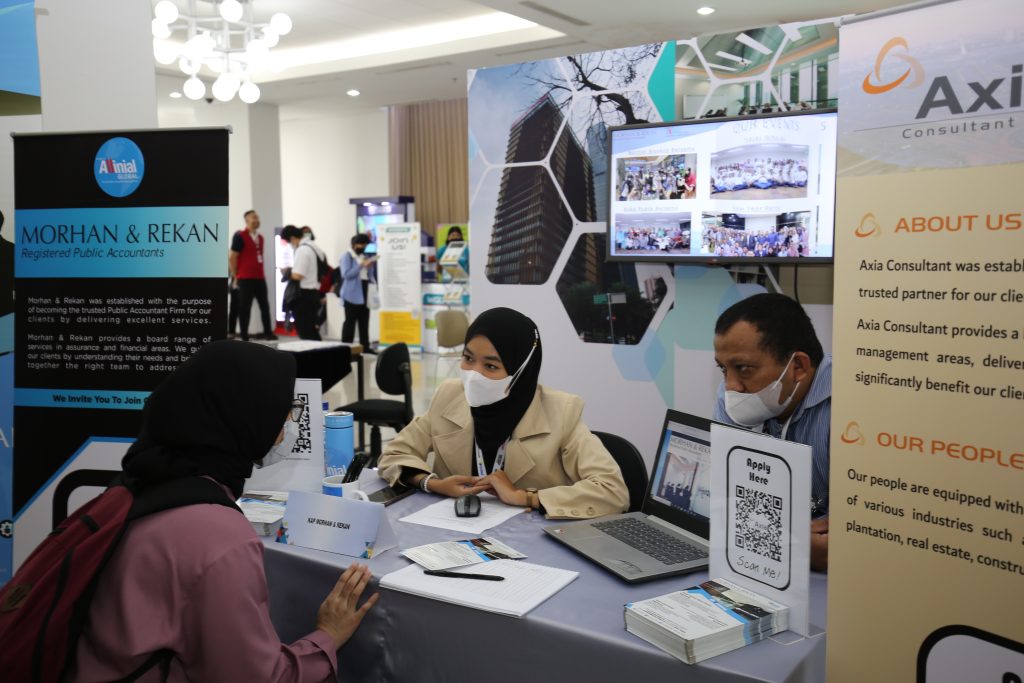 Acara Job Fair & Interview yang dilaksanakan selama dua hari pada 10-11 Maret 2023 di ruang AM Kadarman lt. 2 Gedung Bina Manajemen B dihadiri Sebanyak 670 jobseeker, 23 perusahaan, 7 di antaranya adalah sponsor, serta 100 lowongan pekerjaan bisa langsung di-apply sehingga dengan mudah menemukan pekerjaan yang sesuai dengan bakat, minat, dan kemampuan para jobseeker.
Tepat sehari sebelum Job Fair & Interview diselenggarakan, pada 09 Maret 2023 diadakan Career Talks dengan tema Career Preparation & Career Guide yang menghadirkan pembicara Devina Jevera – Senior Manager Danone Indonesia; Jehian Panangian Sijabat – CEO Mantappu Corp. Founder Menantea; Atiek Idaningsih – Vice President Human Capital Management BCA.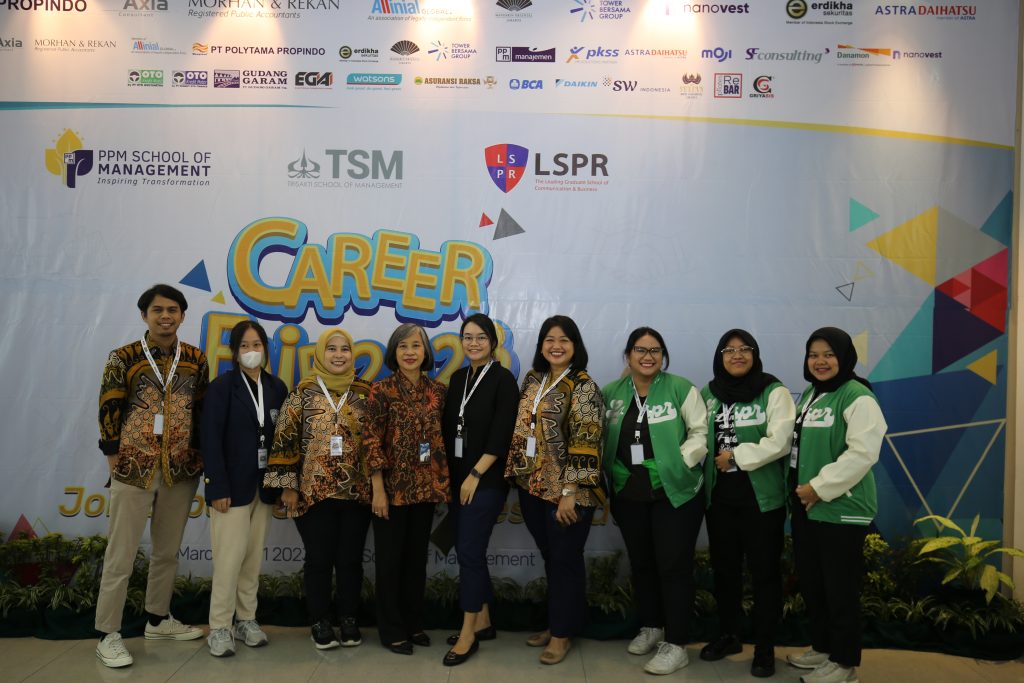 Acara ditutup dengan HR Gathering Company Presentation pada tanggal 20 Maret 2023 di LSPR Institute Communication & Business, di sini para peserta bisa berkenalan langsung dengan banyak company dan job vacancy yang sedang dibuka saat itu.