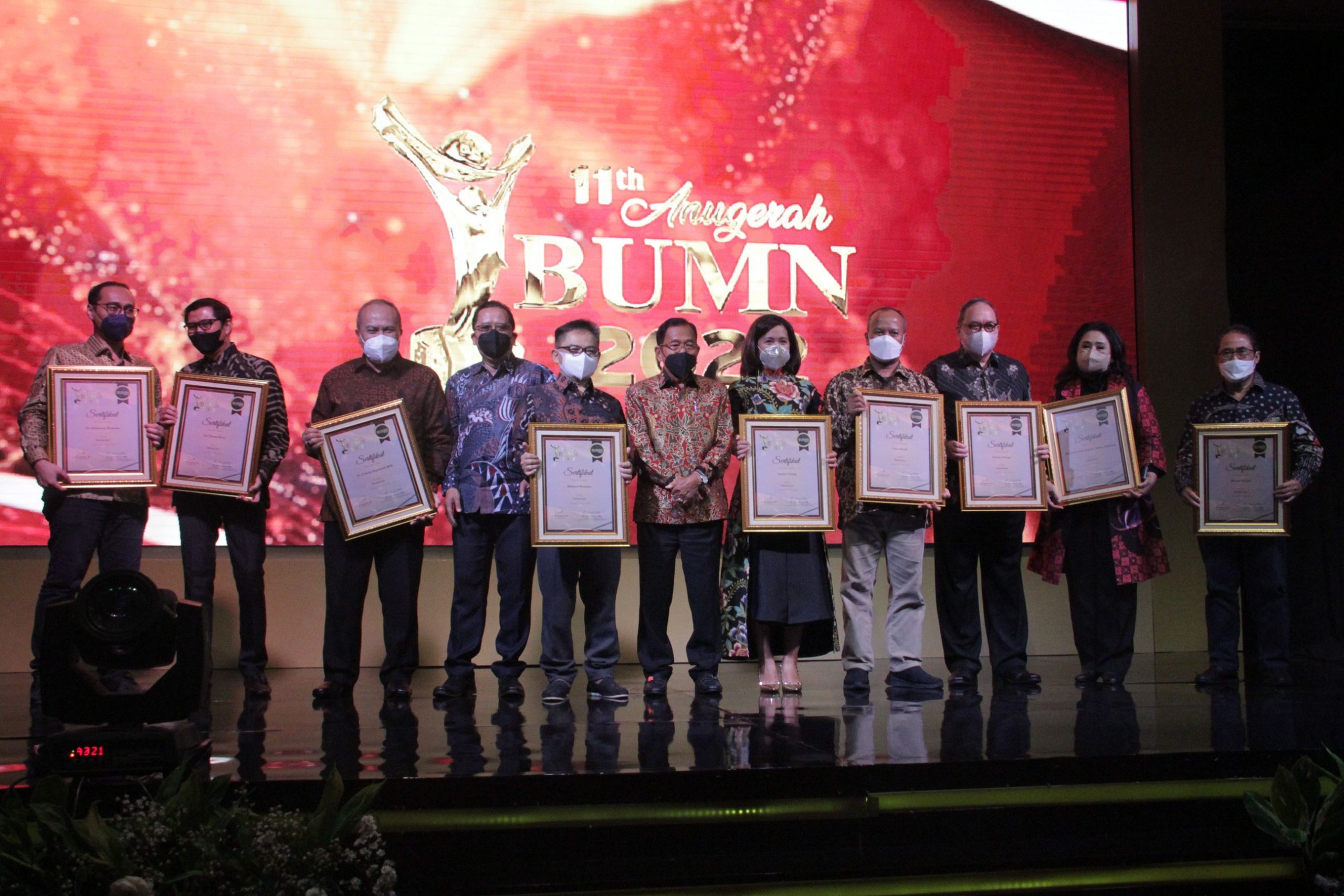 Kiprah PPM Manajemen dalam Lingkaran BUMN
Jakarta, (24/03), PPM Manajemen kembali dipercaya oleh BUMNTrack untuk mengawal proses penjurian atau penilaian ajang bergengsi Anugerah BUMN, sebagai bentuk apresiasi kepada para CEO dan perusahaan BUMN yang telah berkiprah bagi pertumbuhan BUMN.
kali ini Anugerah BUMN 2022 yang memasuki tahun ke-11 mengangkat tema "Transformasi Tata Kelola BUMN Membangun Keseimbangan Bisnis". Kegiatan ini menjadi salah satu indikator kemampuan BUMN dalam membangun keseimbangan tata kelola perusahaan untuk meraih keseimbangan bisnis, dengan tetap mengedepankan tanggung jawab sosial perusahaan.
Di sisi lain, Anugerah BUMN 2022 turut mendorong kepemimpinan CEO BUMN yang mampu memperkuat kinerja korporasi sekaligus mengkonsolidasi SDM yang kompetitif dan berdaya saing, khususnya di era transisi endemi.
Sebanyak 90 perusahaan BUMN berpartisipasi dalam ajang Anugerah BUMN 2022. Jumlah ini mengecurut menjadi 66 perusahaan yang lolos seleksi tahap kedua berupa presentasi korporasi. Sebanyak 39 Direktur Utama BUMN dan Anak Perusahaan BUMN berkesempatan untuk berkompetisi menjadi CEO terbaik melalui wawancara di penjurian tahap ketiga.
Ketua Dewan Juri Anugerah BUMN 2022 sekaligus Menteri BUMN pertama Dr Tantri Abeng, MBA mengatakan, pemenang The Best CEO tidak hanya dilihat dari peningkatan kinerja perusahaan namun juga dikaitkan dengan sisi leadership dalam menjalankan strategi untuk menjaga keseimbangan bisnis di masa pandemi. Menurutnya, ada korelasi positif antara kapasitas CEO dengan kinerja perusahaan. 
Dalam sambutannya, Aditayani Indra Kukila selaku Plt Direktur Eksekutif PPM Manajemen menyampaikan, bagaimana BUMN dalam pengembangan talenta unggul, fokus pada kebijakan, sistem dan rencana pengembangan yang diterapkan, dan bagaimana hasil yang didapatkan oleh perusahaan dalam talenta ini, serta tidak kalah penting adalah inovasi dan teknologi dan hasil pada penerapan termasuk didalamnya kebijakan dan pedoman serta hasil penilaian GCG, selain BUMN juga dipilih pemimpin-pemimpin terbaik dalam memberikan penghargaan kepada The Best CEO, Pemimpin terbaik bagi BUMN dan anak Perusahaan tentunya melihat aspek aspek dan dimensi yang sangat penting.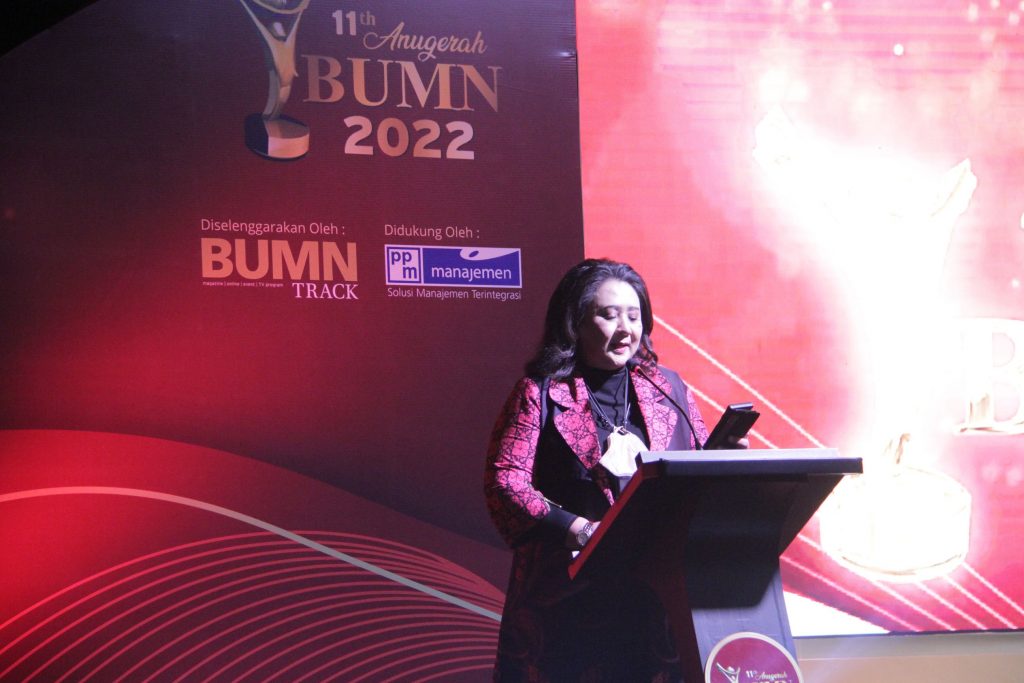 Ibu Dita, begitu biasa ia disapa menegaskan penilaiannya, "Kami menggali berbagai hal terkait kompetensi dan personaliti khususnya dalam dimensi-dimensi sebagai berikut, pertama adalah strategic orientation, kemampuan kandidat dalam membangun suatu strategi untuk bertahan atau tumbuh serta berkembang. Kedua, driving execution, kemampuan kandidat untuk menjadi lokomotif eksekusi strategi dalam mewujudkan visi organisasi, dan yang ketiga Talent Development, karena salah satu pemimpin terbaik adalah mereka yang mampu mengembangkan kompetensi dan menyiapkan kader-kader pimpinan dalam organisasi.
Dalam menjaring pemenang, para peserta harus melalui tiga tahapan proses seleksi. Diawali seleksi kuesioner, dilanjutkan dengan wawancara pendalaman materi kuesioner di hadapan Dewan Juri dan berakhir dengan proses wawancara CEO yang seluruhnya dilakukan secara virtual/daring.
Anugerah BUMN 2022 merupakan kesempatan terbaik bagi BUMN dan para CEO BUMN menyajikan ide-ide kreatif dan inovatif dalam menjaga keberlangsungan usaha di era transisi endemi. Termasuk memotret keseimbangan bisnis, serta penerapan efisiensi dan digitalisasi dalam membangun bisnis yang berkelanjutan di tengah badai ketidakpastian.