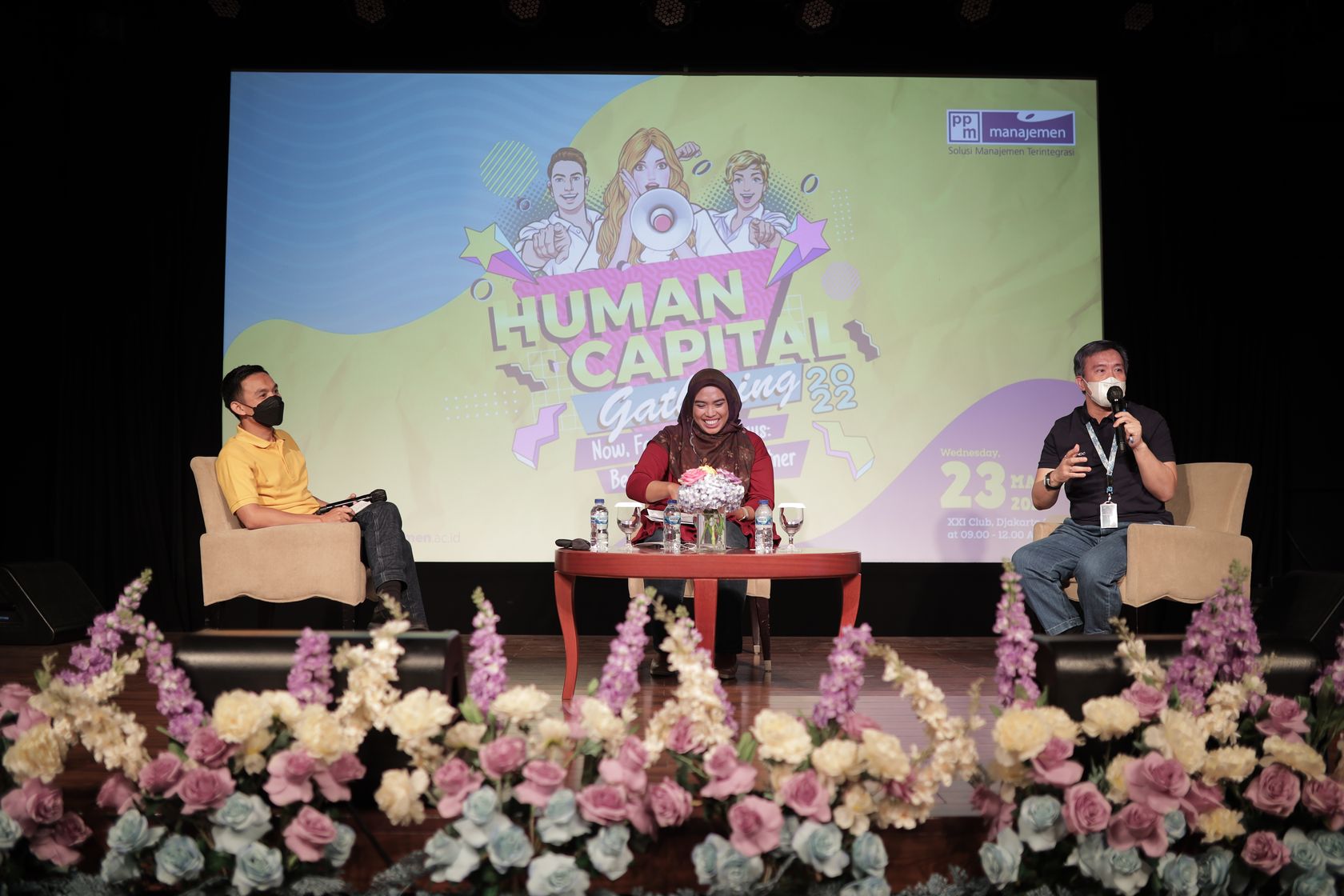 HC Gathering 2022: Now, Forever & Always Be Your Learning Partner
Jakarta (23/03), Jasa Pengembangan Eksekutif PPM Manajemen menggelar Human Capital Gathering bagi para HC Profesional dengan tema "Now, Forever & Always Be Your Learning Partner". Acara ini dihadiri kurang lebih 50 peserta Level Manajerial dari berbagai perusahaan selaku klien.
HC Gathering 2022 dibuka oleh Ibu Pepey Riawati Kurnia selaku Direktur Jasa Pengembangan Eksekutif PPM Manajemen, yang dalam sambutannya mengatakan PPM Manajemen sebagai Lembaga manajemen pertama di Indonesia, berkomitmen untuk terus berkontribusi positif bagi kemajuan SDM Indonesia. Karena kita sama tahu, SDM menjadi darah dalam tubuh organisasi, yang berperan penting dalam menjalankan laju organisasi, dengan begitu SDM-SDM tersebut harus senantiasa dikembangkan dengan tepat sasaran dan tepat porsinya.
"Sesuai filosofi Jalan Daun PPM Manajemen, yang menyatakan bahwa hidup bukanlah sekadar hadir, melainkan tumbuh dan berkembang. Untuk itulah Jasa Pengembangan Eksekutif hadir bagi mitra-mitranya, untuk memfasilitasi pengembangan SDM," ungkap Ibu periang ini dalam sambutannya di HC Gathering 2022 di Djakarta Theater XXI, Jakarta (23/3).
Gelaran perdana ini dilaksanakan secara Offline (tatap muka), dalam acara juga diselenggarakan talkshow dengan menghadirkan dua pembicara, Achmad Fahrozi – Kepala Departemen Leadership & Talent Development PPM Manajemen, dan Ihsanuddin Usman – Direktur Sumber Daya Manusia dan Umum PT Pelabuhan Indonesia (Persero), dan dimoderatori oleh Mira Nur Mutia, Konsultan dari PPM Manajemen.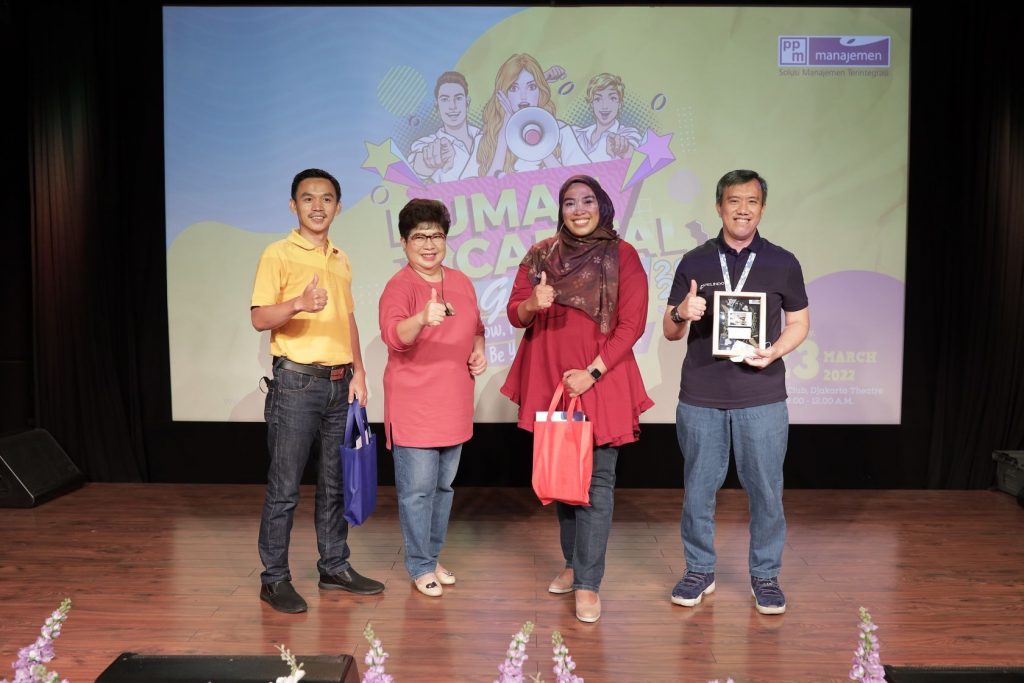 Dengan digelarnya HC Gathering ini, semangat kedepannya adalah dapat terjalin hubungan yang kuat dengan pelanggan setia PPM Manajemen, meningkatkan Customer Engagement dan Customer Education serta membuat mereka merasa istimewa dengan pendekatan secara langsung yang memberikan pengalaman berkesan.
Sebagai bentuk apresiasi, JPE PPM Manajemen menerbitkan Learning Passport seraya ucapan terima kasih atas kerjasama yang sudah terjalin dengan mitranya selama ini, Learning Passport sendiri adalah sebuah identitas khusus untuk perusahaan pelanggan setia dengan berbagai macam benefit.