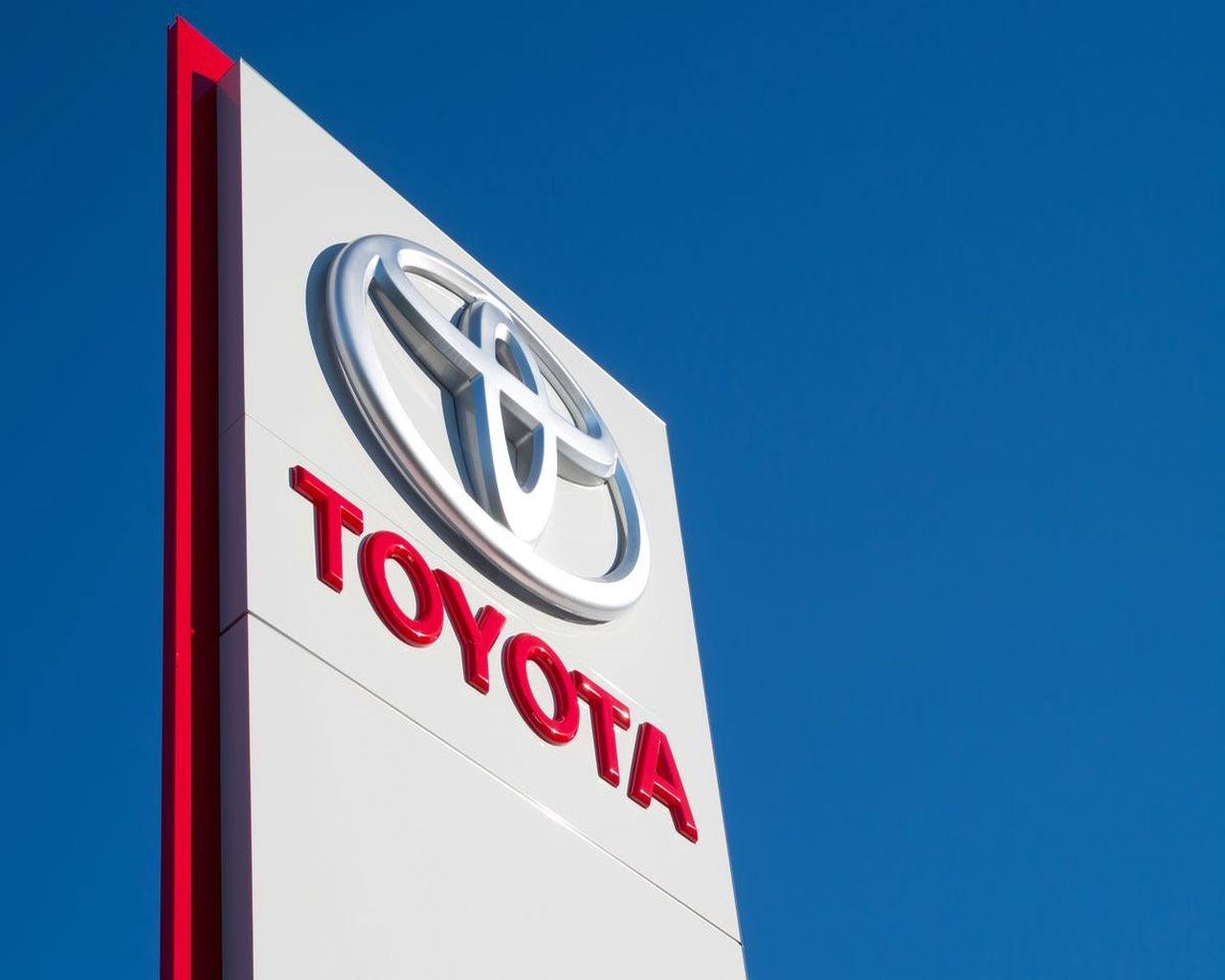 Toyota Global Supply Chain: New Global Architecture
Beberapa bulan lalu di bumntrack.co.id, penulis menceritakan keberhasilan Toyota dalam IMV Project. Saat ini penulis mengajak menilik hal lain dari Toyota, yakni penerapan strategi customization using part standardization untuk mobil mewah, sedan, dan Lexus melalui proyek Toyota New Global Architecture (TNGA) pada tahun 2015. Melalui konsep TNGA ini, mobil-mobil Toyota diproduksi dengan "berbagi" komponen, peralatan produksi, dan lini produksi.
Contoh komponen yang dibuat standar adalah mesin, tranmisi, dan chassis. Untuk memproduksi jenis mobil yang beragam diperlukan lebih sedikit ragam komponennya. Contohnya jenis chassis yang sama digunakan untuk memproduksi model Toyota Camry, Lexus IC, dan Lexus IS. Pada satu lini produksi dihasilkan mesin hybrid dan 6-cylinder.
Dengan strategi TNGA, Toyota mampu memproduksi mobil dengan proses dan komponen yang sama, namun dapat dirakit untuk menghasilkan beragam tipe dan merek mobil di berbagai wilayah di dunia. Sebut saja jenis sedan atau minivan yang cocok di sebuah wilayah (negara atau bagian dari sebuah benua, misalnya Asia Tenggara) dapat diproduksi menggunakan teknologi manufaktur di wilayah lain.
Strategi TNGA ini mendorong perencanaan dan pengembangan berbagai model mobil secara bersamaan, karena sebagian proses produksinya pun dikerjakan dalam proses yang sama. Bukan tidak mungkin berdampak pada semakin pendeknya time to market produk Toyota sejak riset pasar, produksi, distribusi, sampai pada pemasaran dan penjualan.

Menurut Kim Reynolds dari Motor Trend, strategi TNGA mampu menurunkan penggunaan sumber daya sebesar 20%, termasuk pemakaian mesin, peralatan, dan sumber daya manufaktur yang lebih efisien. Berkurangnya pemakaian sumber daya dan proses produksi lebih efisien berarti menurunkan tingkat emisi dari proses manufaktur pembuatan mobil.
Sumber daya yang dihemat ini dapat digunakan untuk melakukan inovasi lain, termasuk mendesain mobil dan sistem produksi mobil yang lebih efisien lagi. Dengan demikian, tingkat investasi untuk memproduksi sebuah mobil terus menurun, sehingga meningkatkan competitiveness Toyota.
Selain biaya yang turun, TNGA meningkatkan kemampuan respons Toyota menjadi lebih responsive terhadap dinamika fluktuasi demand. Ketika demand satu jenis mobil naik dan jenis lainnya turun, sebenarnya secara agregat produksi komponen mesin dan chassis masih sama karena komponen dari mobil yang demand-nya turun dipasang di jenis mobil yang demand-nya naik.
Mengingat konsep Just-In-Time yang diterapkan Toyota sangat erat menggandeng semua supplier Toyota, maka Toyota pasti melibatkan supplier-nya untuk strategi TNGA ini, mulai dari strategi riset pasar, desain komponen dan mobil, strategi proses produksi dan kapasitas produksi (komponen dan mobil).
Supplier di berbagai negara perlu tahu apa yang diproduksi, berapa banyak diproduksi, dan kapan harus tersedia, sehingga para supplier dapat mencapai tingkat economy of scale yang optimal. Efisiensi sumber daya dan biaya supply chain akan terwujud sejak di proses hulu.
Mengurangi variasi komponen berarti juga mengurangi kompleksitas penanganan (handling), pengemasan (packaging), distribusi, dan mengefisienkan utilitas kontainer ketika dikirim ke daerah lain. Efek negatif dari berkurangnya variasi adalah proses produksi yang dikerjakan dalam waktu panjang sehingga mendorong perusahaan terus memproduksi untuk menurunkan biaya produksi per unit. Akibatnya inventori menumpuk ketika demand turun. Namun pastinya hal ini dapat dikendalikan dengan one-piece flow yang mendasari konsep Just-In-Time.
Terakhir, improvement dari TNGA ini bukan hanya pada proses produksi, namun manfaat juga dirasakan konsumen dari produk-produk platform TNGA ini. Misalnya konsumsi bahan bakar yang lebih irit, pusat gravitasi lebih rendah sehingga mengemudi menjadi lebih baik, chassis lebih kuat, mengurangi emisi, dan pergerakan roda yang lebih optimum (agility).
Toyota menyampaikan bahwa mulai tahun 2020, sebagian dari penjualan global mobil-mobilnya berdasarkan platform TNGA.
*Artikel ini tayang di BUMN Track Online