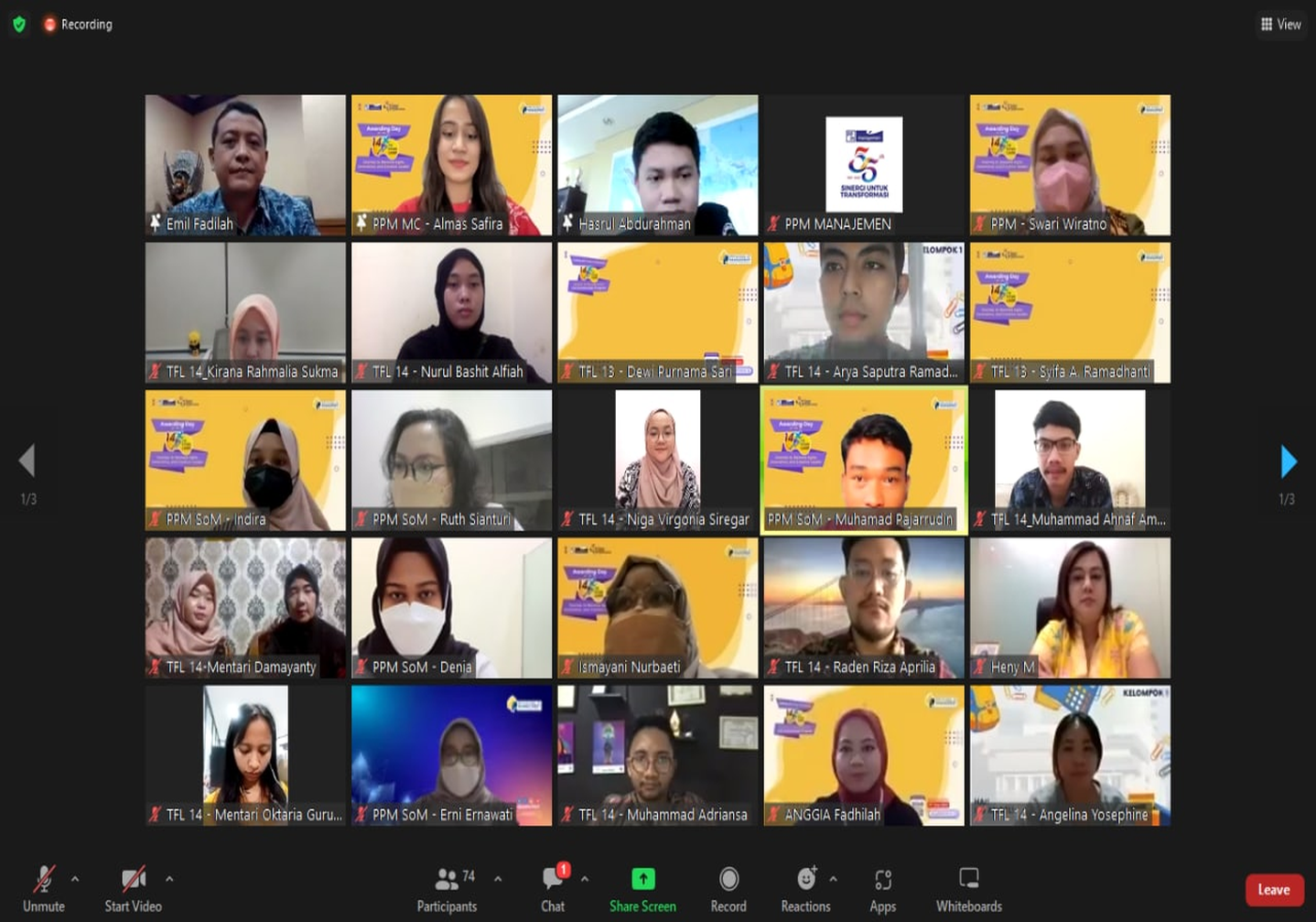 The Future Leader Hadir Kembali, Beasiswa Penuh S2 Tanda Bakti PPM School of Management
Beasiswa A.M. Kadarman atau yang biasa dikenal dengan Beasiswa The Future Leader hadir kembali. Kali ini merupakan yang ke-14 (TFL 14) beasiswa penuh untuk jenjang S2 Magister Manajemen besutan PPM School of Management ini digelar.
Beasiswa The Future Leader secara rutin diberikan tiap tahunnya sejak tahun 2008 oleh PPM School of Management sebagai tanda bakti kepada Indonesia yang diwujudnyatakan dalam pengembangan sumber daya manusia dan pemimpin masa depan di bidang ilmu manajemen dan bisnis.
Tahun ini peserta yang mendaftar sejumlah 167 kandidat. Adapun pendaftarannya telah dibuka sejak 4 Mei-19 Juli 2022 lalu. Peserta dari berbagai latar belakang pendidikan sarjana, keterampilan, hingga pengalaman yang dimilikinya bersaing untuk menunjukan potensi diri masing-masing sebagai calon pemimpin.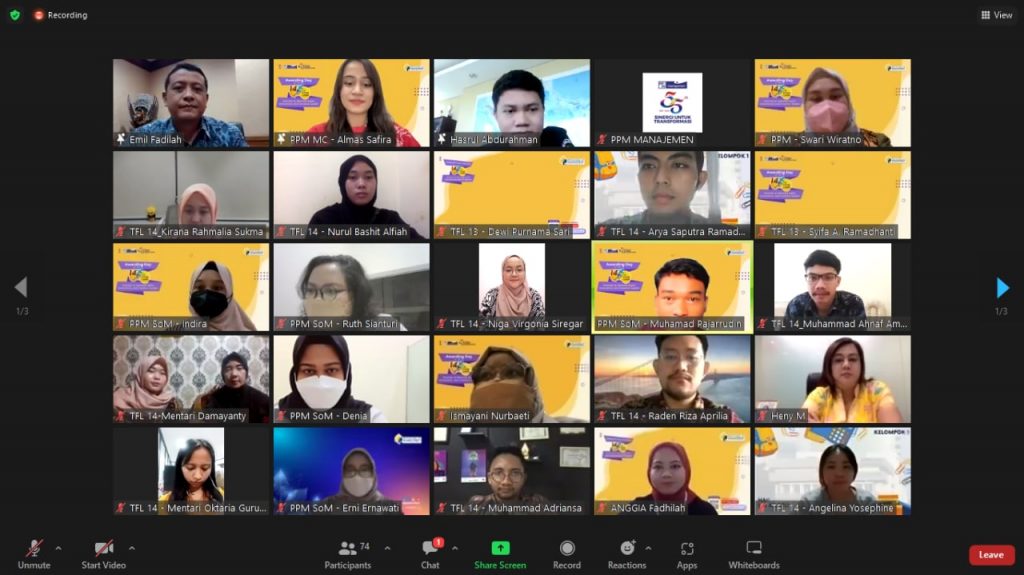 Tahun ini bisa dibilang masih situasi (pasca) pandemi, alhasil seluruh rangkaian acara The Future Leader 14 dilaksanakan secara daring. Setelah melalui penilaian yang panjang dan mendalam yakni melalui serangkaian tahapan mulai dari seleksi administrasi berupa pengiriman aplikasi beasiswa, analisis kasus, psikotes, dan presentasi tim dalam bahasa Inggris, didapat 24 finalis The Future Leader 14.
Puncaknya, Penganugerahan Prof. A M. Kadarman The Future Leader 14 dilaksanakan pada Kamis, 1 September 2022. Di sana telah dinobatkan 7 peserta terbaik dan berhak mendapatkan beasiswa penuh The Future Leader senilai Rp 93.500.000/orang, khusus untuk Juara 1 ada tambahan uang saku sebesar Rp. 1.000.000 untuk 18 bulan pendidikan. Selain itu, juga terdapat 8 peserta yang berhak menerima beasiswa parsial Magister Management PPM School of Management, total sebanyak 15 orang penerima beasiswa untuk TFL 14.
Para penerima beasiswa juga mendapatkan keuntungan berupa modul dan e-book gratis untuk menunjang proses pembelajaran, mengembangkan 4 core soft-competencies (leadership, self confidence, relationship building, dan passion for growth).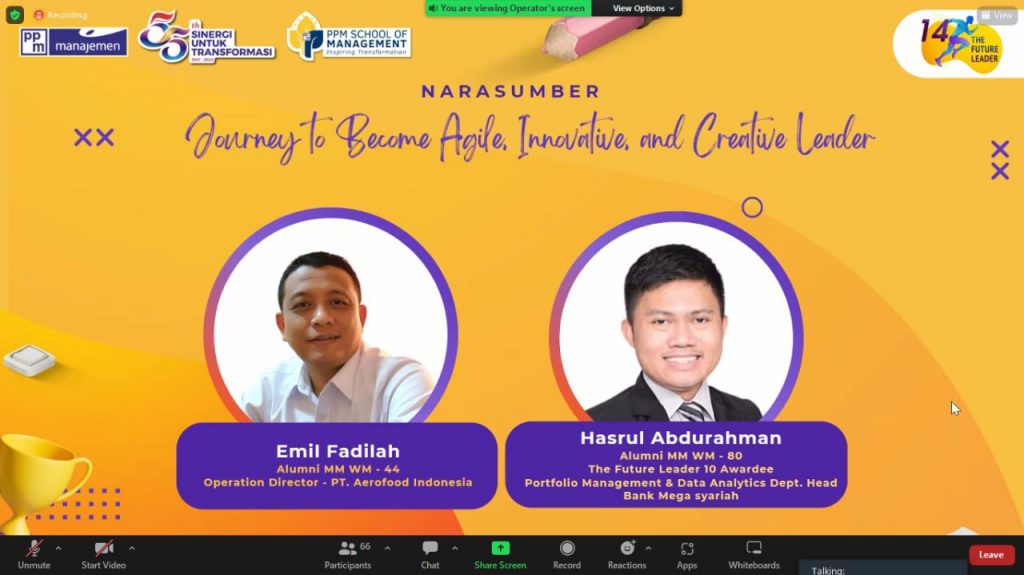 Penganugerahan tahun ini mengangkat tema 'Journey to become Agile, Innovative, and Creative Leader', yang dituangkan dalam sharing sessions dengan mengundang Hasrul Abdurahman yang merupakan Portfolio Management & Data Analytics Dept. Head – Bank Mega Syariah; dan Emil Fadilah sebagai Operation Director – PT Aerofood Indonesia untuk membagikan pengalamannya tentang tantangan menjadi seorang pemimpin muda yang duduk di posisi puncak organisasi dan tetap relevan dengan situasi pandemi yang sedang terjadi.