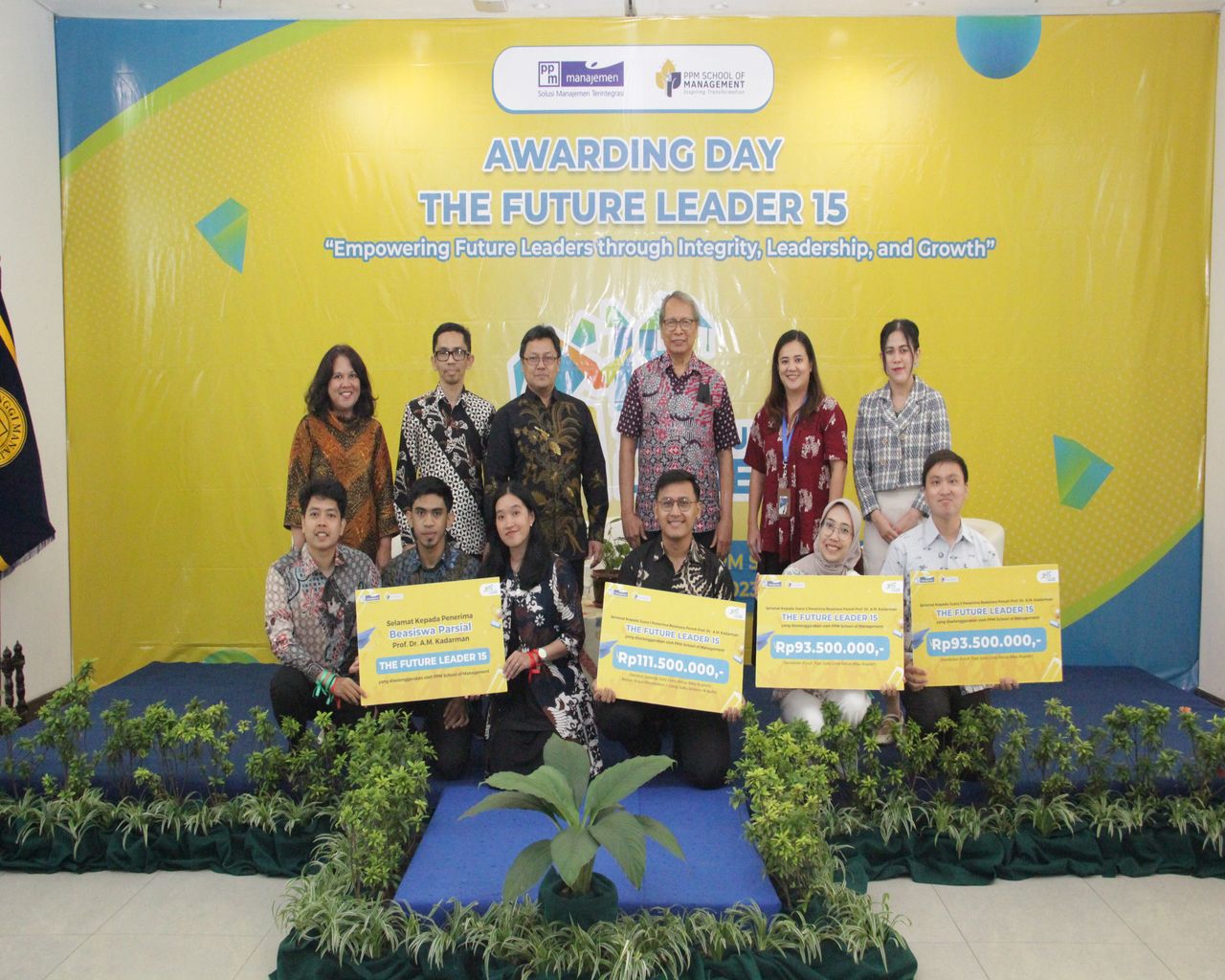 The Future Leader, Beasiswa Penuh Wujud Dedikasi PPM School of Management di Ilmu Manajemen
Beasiswa penuh Magister Manajemen A.M. Kadarman atau lebih dikenal dengan beasiswa The Future Leader (TFL) PPM School of Management kembali digelar. Tahun ini merupakan tahun ke-15 gelaran akbar TFL.
Acara penganugerahan beasiswa penuh The Future Leader (TFL) ke-15 dilakukan di gedung kampus PPM School of Management, Menteng, Jakarta Pusat, Rabu (16/8). Program ini diadakan PPM School of Management sebagai wujud dedikasi tinggi di ilmu manajemen, serta dalam rangka bakti kepada Indonesia yang diwujudkan dalam pengembangan sumber daya manusia dan pemimpin masa depan.
Pembukaan pendaftaran beasiswa The Future Leader telah berlangsung pada April 2023, kemudian masuk ke proses seleksi di Juni 2023. Pada tahap ini, para peserta dari berbagai latar belakang pendidikan sarjana unjuk keterampilan hingga pengalaman yang dimiliki untuk menunjukkan potensi diri sebagai calon pemimpin masa depan.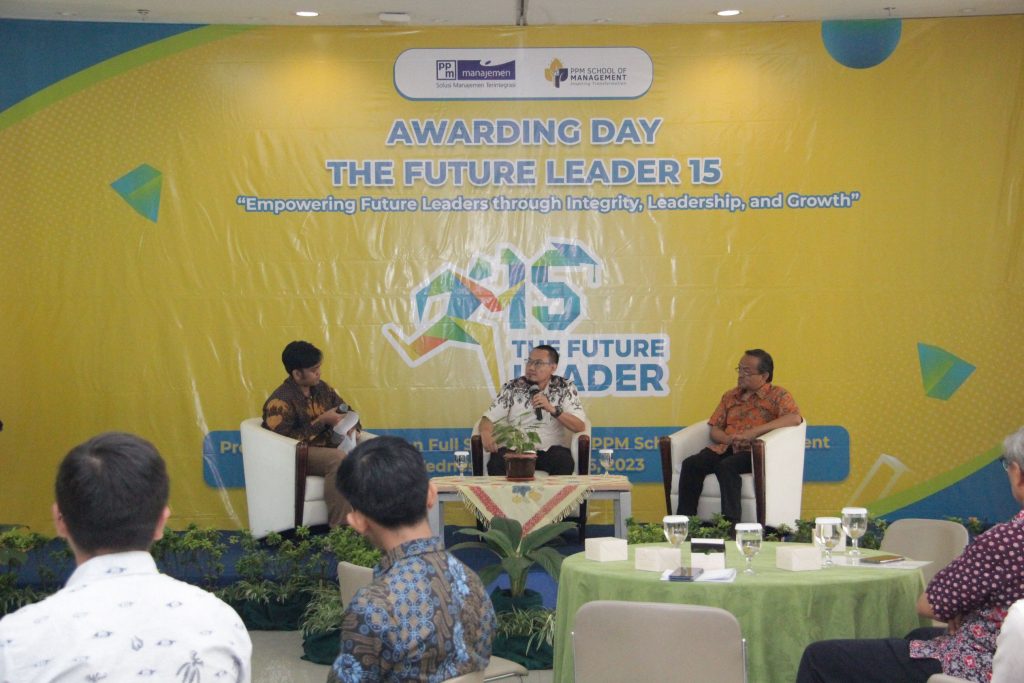 Setelah melalui serangkaian tahapan penilaian, mulai dari seleksi administrasi, analisis kasus, psikotes, dan presentasi tim dalam bahasa Inggris, telah terpilih 3 peserta terbaik The Future Leader yang akan mendapatkan beasiswa penuh senilai Rp 93,5 juta per orang.
Khusus untuk juara pertama mendapat tambahan hadiah berupa uang saku sebesar Rp 18 juta selama 18 bulan masa pendidikan. Selain itu, terdapat pula 12 peserta yang mendapatkan beasiswa parsial dari Magister Manajemen PPM SoM.
Para penerima beasiswa juga mendapat hadiah modul dan e-book gratis untuk menunjang proses pembelajaran, serta membantu mengembangkan 4 core soft competencies yakni leadership, self confidence, relationship building, dan passion for growth.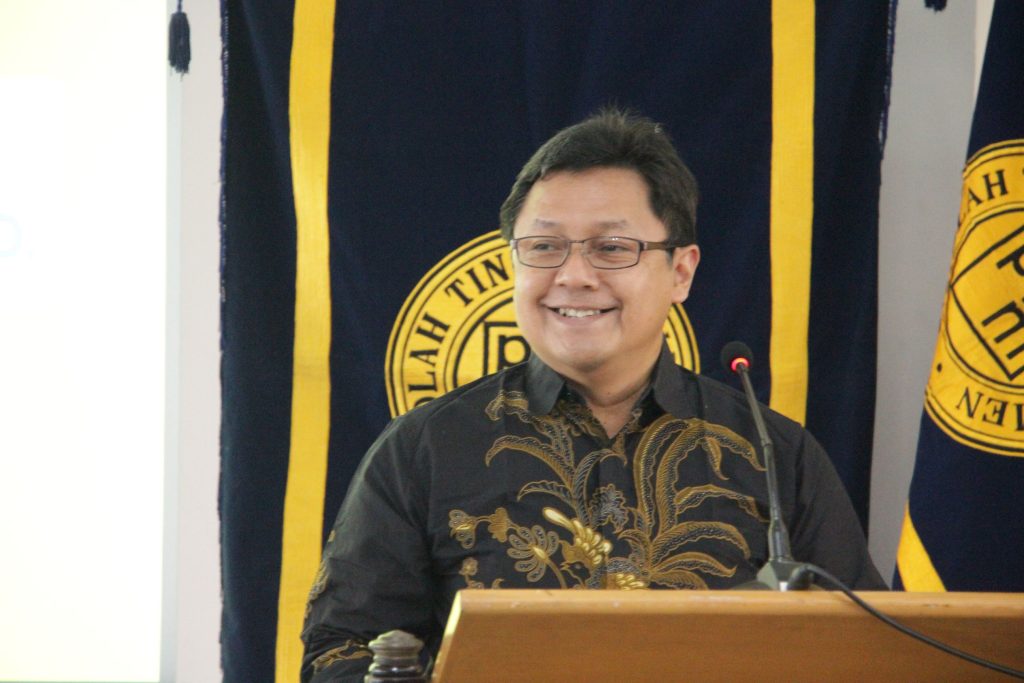 Acara Awarding Day The Future Leader 15 mengangkat tema "Empowering Future Leaders through Integrity, Leadership, and Growth", dengan mengundang salah satu Alumni PPM SoM yaitu Iskandar Muda ST MM, yang merupakan Vice President Business Support Citilink Indonesia, dan Andreas Maryoto, Deputy Managing Editor Harian Kompas.
"Keduanya diundang untuk membagikan pengalaman serta tantangan menjadi seorang pemimpin muda yang berada di posisi puncak organisasi, serta tetap relevan menghadapi situasi pasca pandemi," kata Ketua Sekolah Tinggi Manajemen PPM AC Mahendra K Datu BA MA PhD dalam keterangan resmi, Rabu (16/8/2023)
PPM SoM menjadi salah satu perguruan tinggi (PT) yang terakreditasi Unggul oleh BAN-PT. Peringkat Unggul ini memetakan PPM SoM ke dalam kelompok perguruan tinggi dengan kualitas terbaik dan memiliki daya saing internasional, sehingga bermanfaat oleh seluruh pemangku kepentingan PPM SoM, terutama masyarakat, industri, dan mahasiswa sebagai pemangku kepentingan utama.