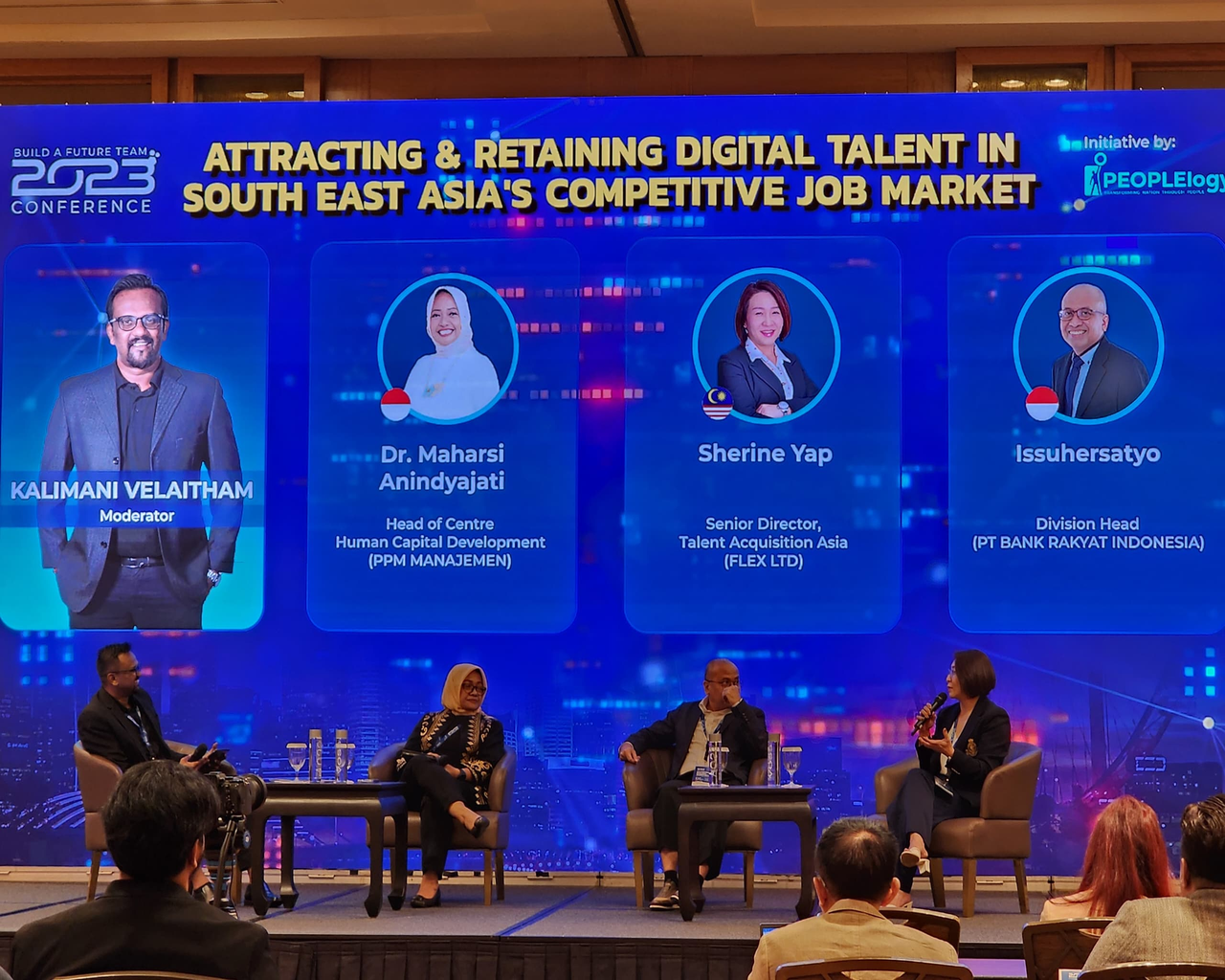 PPM Manajemen dalam Gelaran "Build a Future Team 2023", Singapore
Marina Bay Sands, Singapore (8-9/11). PPM Manajemen turut unjuk peran dalam konferensi Human Capital tingkat regional yang bertajuk Build a Future Team Conference 2023 yang diselenggarakan oleh PEOPLElogy (peoplelogy.com) dari Malaysia.
Build A Future Team Conference 2023 telah menjadi salah satu konferensi HR terbesar di kawasan Asia Tenggara. Konferensi ini menjadi wadah bagi para pemimpin HR untuk berbagi ide dan praktik terbaik dalam pengembangan tenaga kerja.

Diikuti sekitar 300-an peserta dari berbagai negara-negara di Asia Tenggara yang terdiri dari para pemimpin organisasi, praktisi, akademisi serta pelaku SDM. Konferensi ini mengangkat tema "Cultivating a Resilient Workforce towards 2024 and Beyond" yang membahas tentang tantangan dan kesempatan dalam membentuk tenaga kerja yang tangguh dan berkompetensi untuk masa depan.

PPM Manajemen adalah satu-satunya institusi pendidikan yang mewakili Indonesia dalam perhelatan tersebut, dengan menghadirkan Head of Center of Human Capital (CHCD) yaitu Dr. Maharsi Anindyajati yang membawa hasil risetnya tentang preferensi talenta digital di Indonesia, yaitu tentang hasil survei yang disebar di kurang lebih 300 responden dari berbagai industri tentang aspirasi para digital talent di masa depan. Nantinya hasil riset tersebut akan dimuat dalam sebuah International white paper publication bersama hasil riset lainnya dari berbagai negara di Asia Tenggara.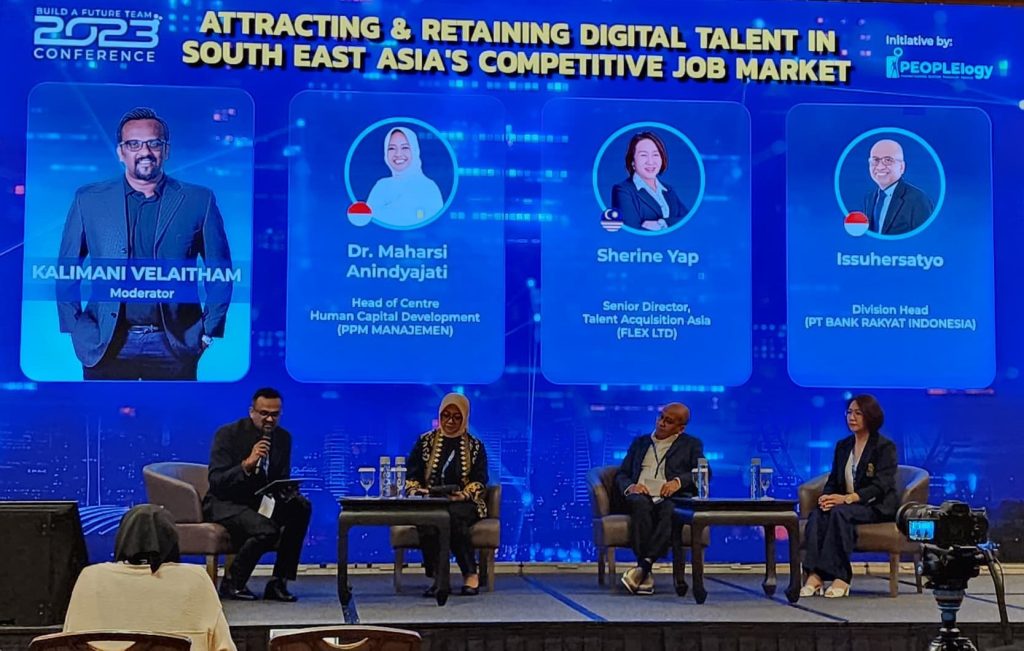 Pada event tersebut PPM Manajemen mendapatkan kehormatan mengisi sesi pertama dengan tajuk, Attracting & Retaining Digital Talent in South East Asia's Competitive Job Market dengan para pembicara lainnya dari Division Head PT Bank Rakyat Indonesia (Persero) Tbk – Issuhersatyo; Senior Director, Talent Acquisition Asia FLEX LTD – Sherine Yap dan sebagai moderator adalah Head of trainer dari PEOPLElogy group – Kalimani Velaitham.

Kepakaran PPM Manajemen yang sudah diakui di bidang SDM baik di tingkat nasional dan regional sebagai institusi pertama dan terdepan di Indonesia yang mengedepankan keilmuan di bidang Manajemen terutama Human Capital, membuat pihak PEOPLElogy tertarik untuk melakukan kerjasama.

Kedepan, diharapkan akan banyak lagi kerjasama di bidang praktik keilmuan yang berguna bagi kemajuan bangsa Indonesia. Demikian yang dikatakan oleh Founder PEOPLElogy group – Allen Lee pada kunjungannya ke PPM Manajemen bulan Juli lalu.

Diharapkan melalui event ini akan terbuka banyak lagi jendela kerjasama antara institusi di seluruh negara, baik Kawasan Asia Tenggara maupun negara global lainnya. Sesuai dengan misi PPM Manajemen, yaitu menjadi Institusi yang terdepan di Asia Tenggara serta berdampak bagi kemajuan bangsa dan negara di lingkup manajemen pada umumnya, dan pada bidang sumber daya manusia pada khususnya.