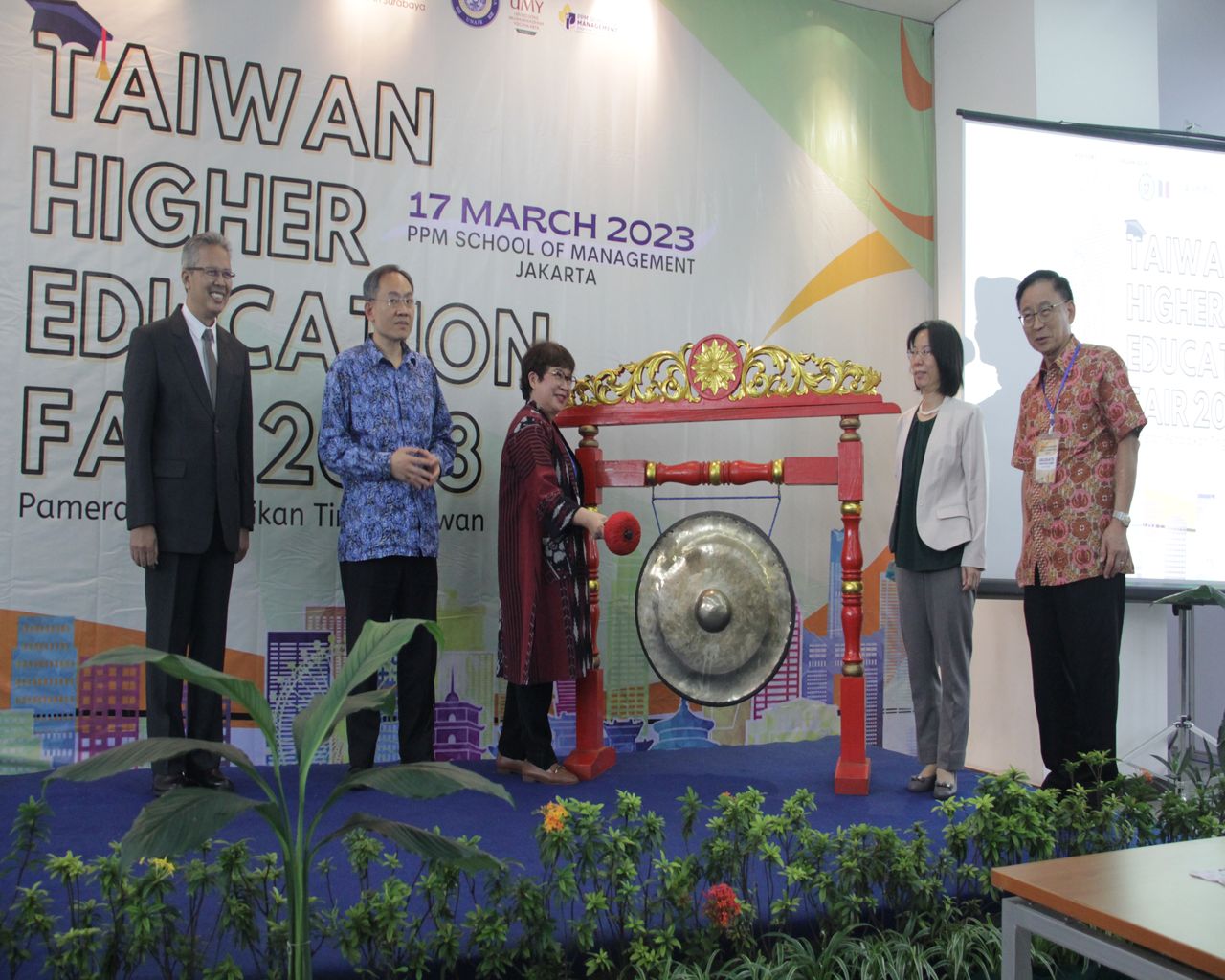 Pameran Pendidikan Taiwan 2023 Digelar di PPM School of Management 
Jakarta – Pameran Pendidikan Taiwan atau Taiwan Higher Education Fair 2023 (THEF) hadir kembali setelah 3 tahun ditunda karena pandemi Covid-19. Kali ini, pameran yang diselenggarakan oleh Taiwan Education Center (TEC) hadir di tiga kota, yaitu Surabaya, Yogyakarta, dan Jakarta.
Di Kota Surabaya, pameran ini digelar 13-14 Maret 2023 di Airlangga Convention Center, Kampus C Unair. Sementara di Yogyakarta, pameran digelar 15-16 Maret 2023 di Sportorium Universitas Muhammadiyah Yogyakarta.
Rangkaian terakhir pameran pendidikan Taiwan ini dilakukan di AM Kadarman lt. 2 Gedung Bina Manajemen B, PPM School Of Management, Menteng, Jakarta Pusat, Jumat (17/3/2023).

Acara di Jakarta dibuka langsung oleh Wakil Kepala TETO Jakarta, Chen Sheng Peng dan didampingi oleh Plt. Ketua Sekolah Tinggi PPM School of Management-Pepey Riawati Kurnia, Dekan International College, Asia University Taiwan, dan Wakil Rektor Universitas Negeri Jakarta.

Dalam sambutannya, Pepey Riawati Kurnia selaku Plt. Ketua Sekolah Tinggi PPM School of Management menyampaikan, PPM School of Managementdan Asia University telah berkolaborasi melalui berbagai program seperti Triple Degree Program, Summer School, Exchange Program, dan Konferensi Internasional.
Sebagai institusi manajemen pertama di Indonesia, dengan misi untuk mendukung Indonesia dalam menghasilkan lulusan yang menjadi pemimpin dan wirausahawan yang memiliki etika bisnis yang kuat dan dapat berkontribusi positif bagi masyarakat di dalam dan luar negeri.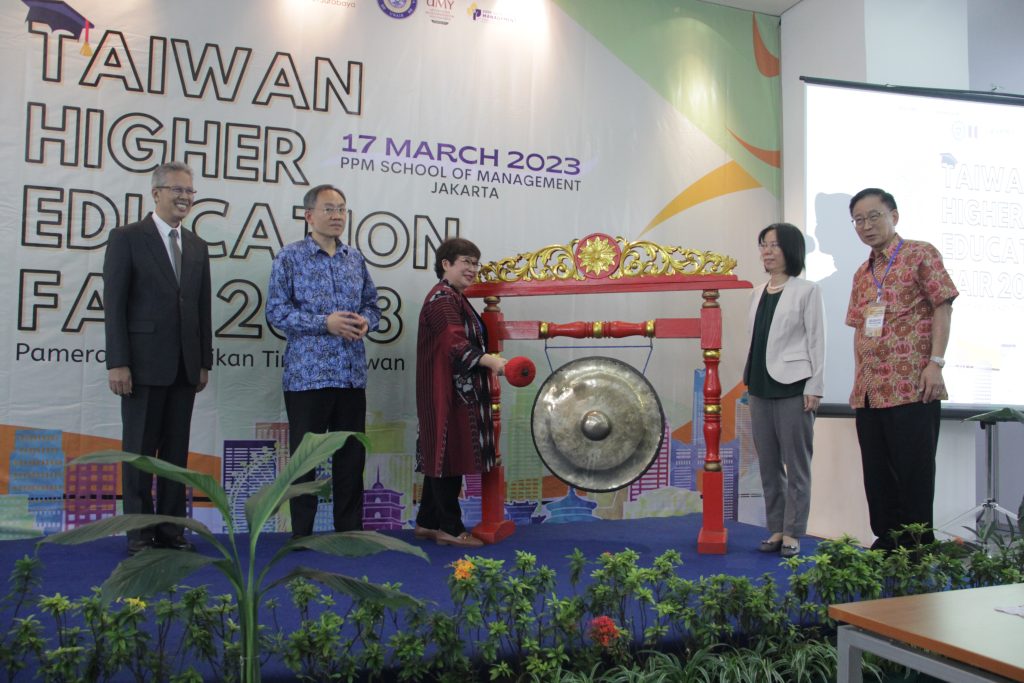 "Kami percaya bahwa kolaborasi strategis antara institusi pendidikan tinggi akan memberikan nilai lebih bagi mahasiswa dan bahkan fakultas melalui penawaran program tambahan. Saya berharap dari acara ini akan terbangun hubungan baru antara institusi dan memulai untuk menjadi mitra yang lebih strategis di masa mendatang," ujar Pepey dalam sambutannya. 
Pameran di Jakarta ini merupakan hasil kolaborasi Taipei Economic and Trade Office Jakarta, PPM School of Management, dan Taiwan Education Center in Surabaya.
Di THEF 2023 pengunjung berkesempatan bertemu langsung dengan perwakilan resmi dari 35 universitas dari Taiwan dan bisa berkonsultasi untuk memilih program studi yang sesuai dengan minat dan bakat mereka, serta berdiskusi terkait tips untuk bisa diterima di berbagai universitas terkemuka di Taiwan, hingga informasi tentang cara mendapatkan beasiswa di Taiwan.
Sementara itu, Penanggung Jawab Taiwan Education Center in Surabaya (TECSID), Prof Ying Huei Chen Ph.D., mengatakan bahwa Pameran THEF 2023 ini terbuka dan gratis untuk umum."Dalam acara ini juga disediakan berbagai hadiah menarik, e-certificate dan tentunya beasiswa kuliah di beberapa universitas di Taiwan," katanya.
Menurutnya, sejak dimulai kerjasama pada tahun 2017, mahasiswa Indonesia sangat antusias mengikuti program ini. Berbagai Universitas di Taiwan juga nampak sangat antusias menyambut calon mahasiswa dari Indonesia.
"Taiwan dan Indonesia adalah tetangga sekaligus sahabat dekat, setiap tahun terdapat 7.000-an lebih mahasiswa baru dari Indonesia berkuliah di Taiwan di berbagai jenjang dan program studi yang ada. Kami berusaha sama-sama terus mengembangkan dan menambah jumlah universitas yang bisa menampung mahasiswa asal indonesia," kata Ying Huei Chen.