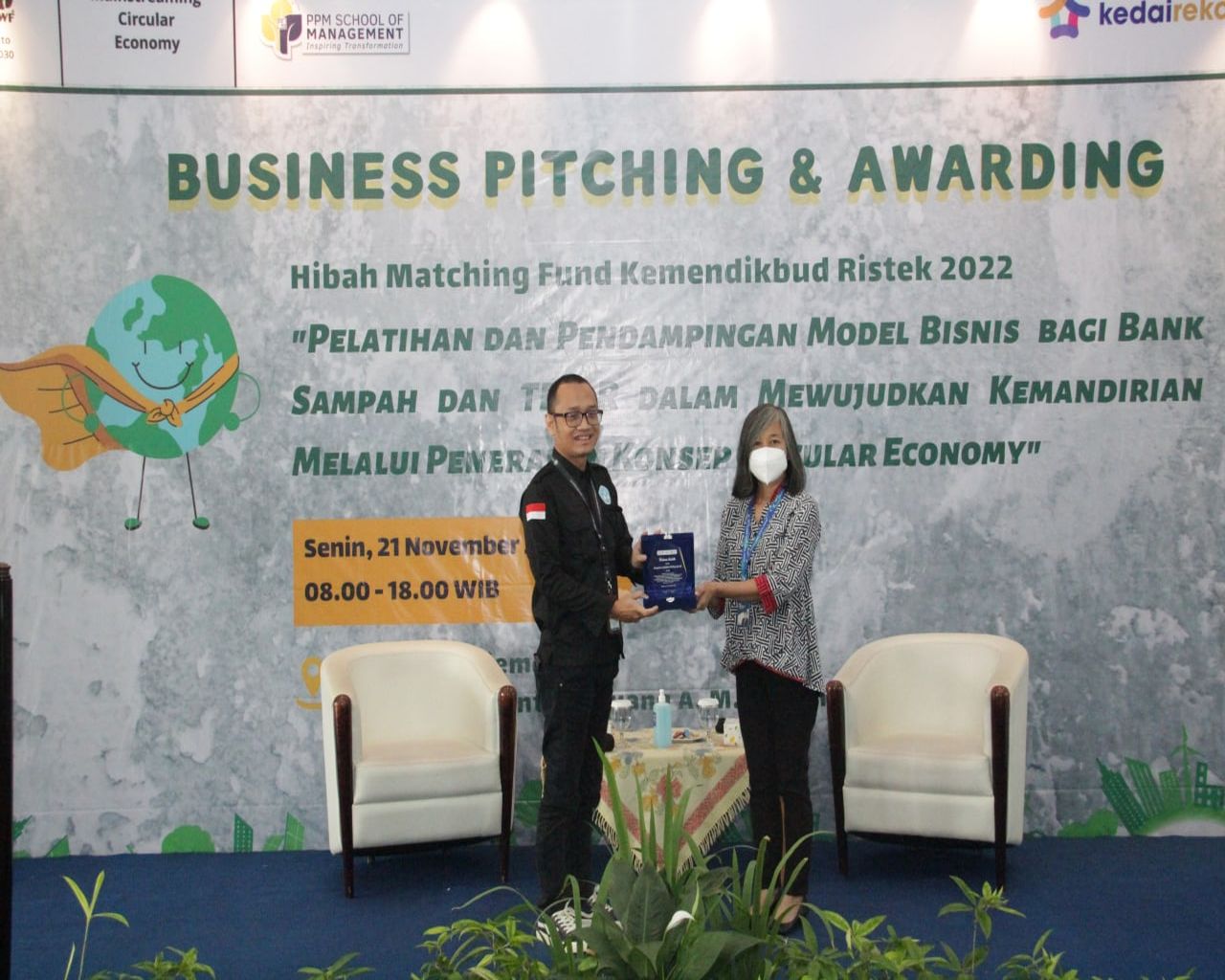 Puncak Acara Business Pitching Hibah Matching Fund
Dosen Sekolah Tinggi Manajemen PPM (STM PPM) berhasil meraih hibah pendanaan Matching fund Kedaireka 2022 yang diselenggarakan Kemendikbud Ristek melalui platform Kedaireka.
Tim dosen STM PPM berhasil memperoleh pendanaan sebesar Rp 501.528.000,- atas program matching fund pada gelombang kelima tahun anggaran 2022 lewat tema Pelatihan dan Pendampingan Model Bisnis bagi Bank Sampah dan TPS3R dalam Mewujudkan Kemandirian Melalui Penerapan Konsep Circular Economy.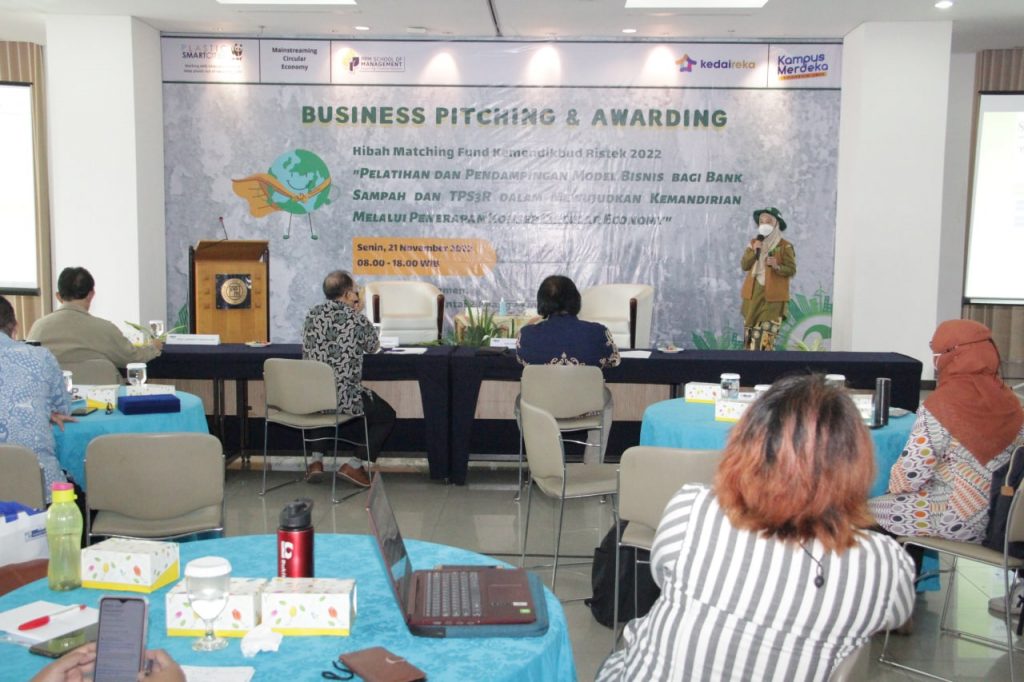 Tim Hibah Matching Fund Kedaireka Sekolah Tinggi Manajemen PPM terdiri dari:
Aprihatiningrum Hidayati (Ketua Tim)
Prof. Andrianto Wijaya
Ronny Kontur
Joni Pangestu
Rike Penta Sitio
Anggun Pesona Intan Puspita
Rosita Fitriyani
Dalam program matching fund, Sekolah Tinggi Manajemen PPM menggandeng WWF Indonesia yang dinilai telah berpengalaman dalam penanganan masalah pengelolaan sampah plastik sebagai implementasi dari konsep ekonomi sirkuler dan pembangunan berkelanjutan.
STM PPM dan WWF Indonesia sepakat dan berkomitmen dalam menyusun model bisnis pengelolaan sampah plastik bagi 20 lembaga binaan bank sampah dan TPS 3R di kota Jakarta dan Bogor dengan cara menerapkan konsep model bisnis sirkuler.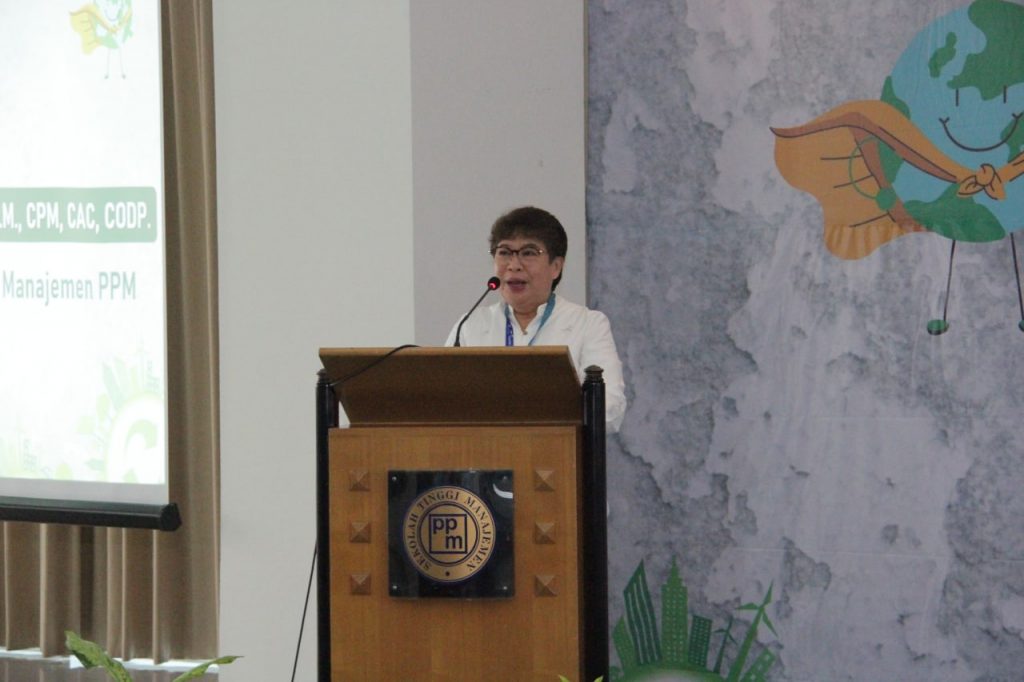 "Adapun mekanisme kegiatannya berbentuk pelatihan, pendampingan, business pitching dan awarding yang diselenggarakan selama kurun 3 bulan sejak September hingga November 2022," jelas Pepey Riawati Kurnia, Plt. Ketua PPM School of Management.
Hal ini dijelaskan Ibu Pepey dalam kegiatan "Business Pitching and Awarding Hibah Matching Match Fund Kemendikbud Ristek" pada Senin, 21 November 2022, di Gedung B PPM Manajemen, Jakarta.
Pada business pitching sendiri terdapat 19 kelompok yang melakukan presentasi hasil pelatihan dan pendampingan model bisnis sirkuler.
Ibu Pepey menambahkan, setelah kegiatan pelatihan, dilanjutkan dengan pendampingan yang diselenggarakan selama satu bulan dengan pertemuan progress action plan tiap 2 minggu sekali sehingga akan ada 2 sesi pendampingan.
"Tiap tim akan didampingi satu dosen dan mahasiswa. Jumlah yang terlibat 26 dosen yang di antaranya menjadi trainer pelatihan dan coach saat pendampingan, 41 mahasiswa, tiga tenaga pendidik dengan melibatkan 19 lembaga Bank Sampah dan TPS3R ," lanjutnya.
Melalui kegiatan ini Sekolah Tinggi Manajemen PPM dan WWF Indonesia dapat memberikan dampak nyata bagi para pelaku usaha pengelolaan sampah untuk memiliki mentalitas wirausaha, yang mampu menghasilkan produk inovatif.
"Kami optimis bahwa tujuan tersebut dapat dicapai karena pelaku usaha yang kami bina, telah kami bekali keterampilan dalam menyusun rancangan model bisnis yang menerapkan konsep ekonomi sirkuler," pungkas Pepey optimis.
Ketua Tim Program Hibah Matching Fund Kedaireka STM PPM Aprihatiningrum Hidayati menjelaskan, kegiatan ini merupakan tahun kedua yang diadakan Ditjen Dikti Ristek di mana PPM menjadi salah satu pemenangnya.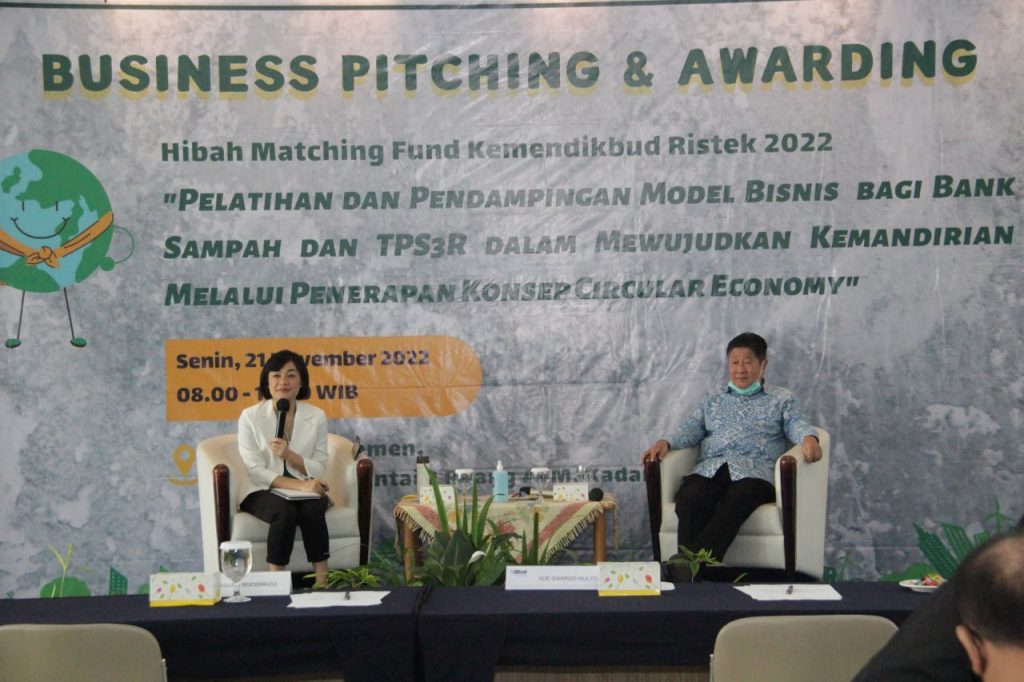 Dalam kesempatan sama, President of Indonesia Global Compact Network Y.W. Junardy menyampaikan, tahun 1999 PBB mengajak para pelaku bisnis untuk melakukan inisiasi-inisiasi demi bisnis yang berkelanjutan, karena bisnis perlu memiliki wajah kemanusiaan.
"Untuk itu di tahun kedua kita ingin memfokuskan penetrasi pasarnya plus juga penguasaan teknologi," jelas Aprihatiningrum.
"Bukan hanya profit, people dan planet lagi yang penting, melainkan people, planet, prosperity (kesejahteraan kita bersama), peace dan partnership," tegas Junardy.
"Ekonomi sirkular merupakan sebuah model ekonomi yang memungkinkan bisnis untuk tetap berjalan namun mempertahankan keberlanjutan lingkungan kita untuk masa depan. Model ekonomi ini dapat berdampak dalam menyelesaikan lebih dari sekadar SDG lingkungan," jelasnya.
Untuk itu, Junardy mengajak berbagai pemangku kepentingan untuk bersama-sama berkolaborasi bergerak bersama memikirkan dan mengembangkan implementasi Ekonomi Sirkular di Indonesia. (KUR)