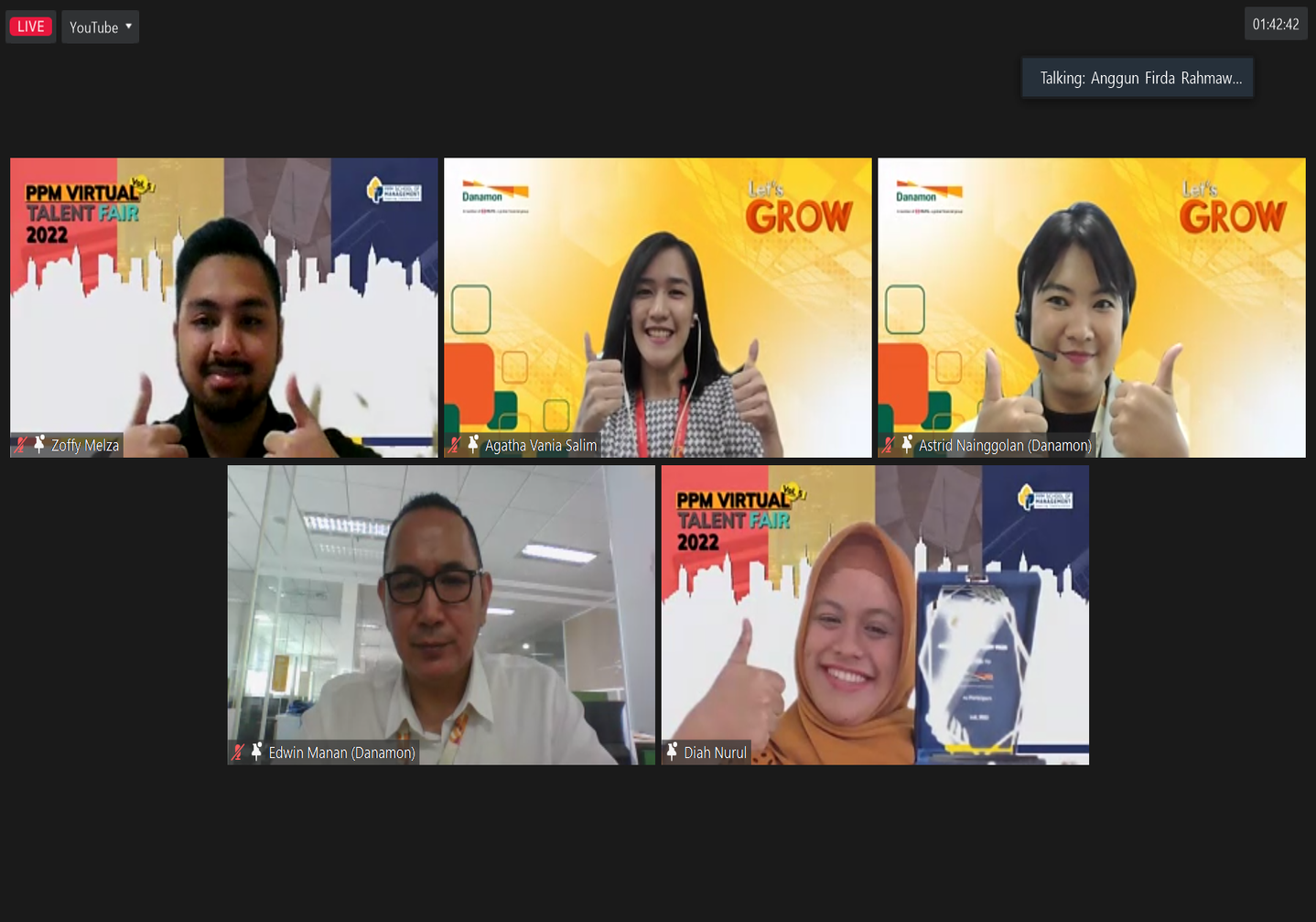 PPM School of Management Menghelat Virtual Talent Fair
PPM School of Management (PPM SoM) berkolaborasi dengan TopKarir kembali menghelat PPM Virtual Talent Fair Vol. 5 2022 dengan rangkaian acara Job Expo, Webinar Career, Company Presentation, dan Online Interview pada 6-8 Juli 2022. Diselenggarakan secara online dengan Zoom Meeting, PPM Virtual Talent Fair diikuti oleh lulusan perguruan tinggi dan mahasiswa/i se-Indonesia yang memiliki ketertarikan pada persiapan karir.
Pada PPM Virtual Talent Fair, pencari kerja dapat langsung melamar melalui aplikasi TopKarir setelah mengerjakan psikotes. Sebanyak 18 perusahaan dengan 50 lowongan pekerjaan bisa langsung di-apply dengan mudah menemukan pekerjaan yang sesuai dengan bakat, minat, dan kemampuannya.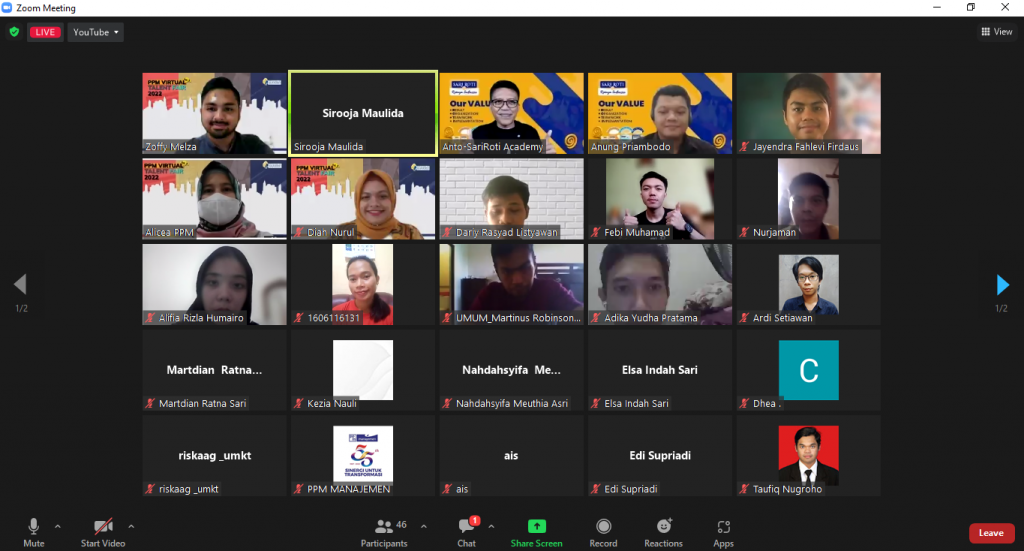 Selain PPM Virtual Talent Fair yang dikemas secara menarik, diselenggarakan pula webinar career yang berlangsung selama 3 hari dengan menghadirkan para pembicara keren, sebut saja Elmerio Arugenty – Senior Manager Employer Branding & People Engagement Arya Noble; Friskilia Ana Maria – Talent Partnership Senior Specialist Bank CIMB Niaga; Yulianto Sumarno – Function Head People Development Sari Roti; Ahdiat Permana – Talent Acquisition Manager Surya Citra Media; Astrid Permatasari & Agatha Vania – PT Bank Danamon; Achmad Nurfian – HR Specialist APL. Acaranya sendiri dipandu oleh Master of Ceremony Zoffy Melza dan Diah Nurul Hidayati dari PPM School of Management.
Dengan digelarnya PPM Virtual Talent Fair Vol.5 2022 selama 3 hari, semangatnya para peserta bisa mendapatkan wawasan yang lebih luas tentang persiapan karir, mengenal lebih dekat dengan beberapa perusahaan dan posisi yang ditawarkan. (KUR)