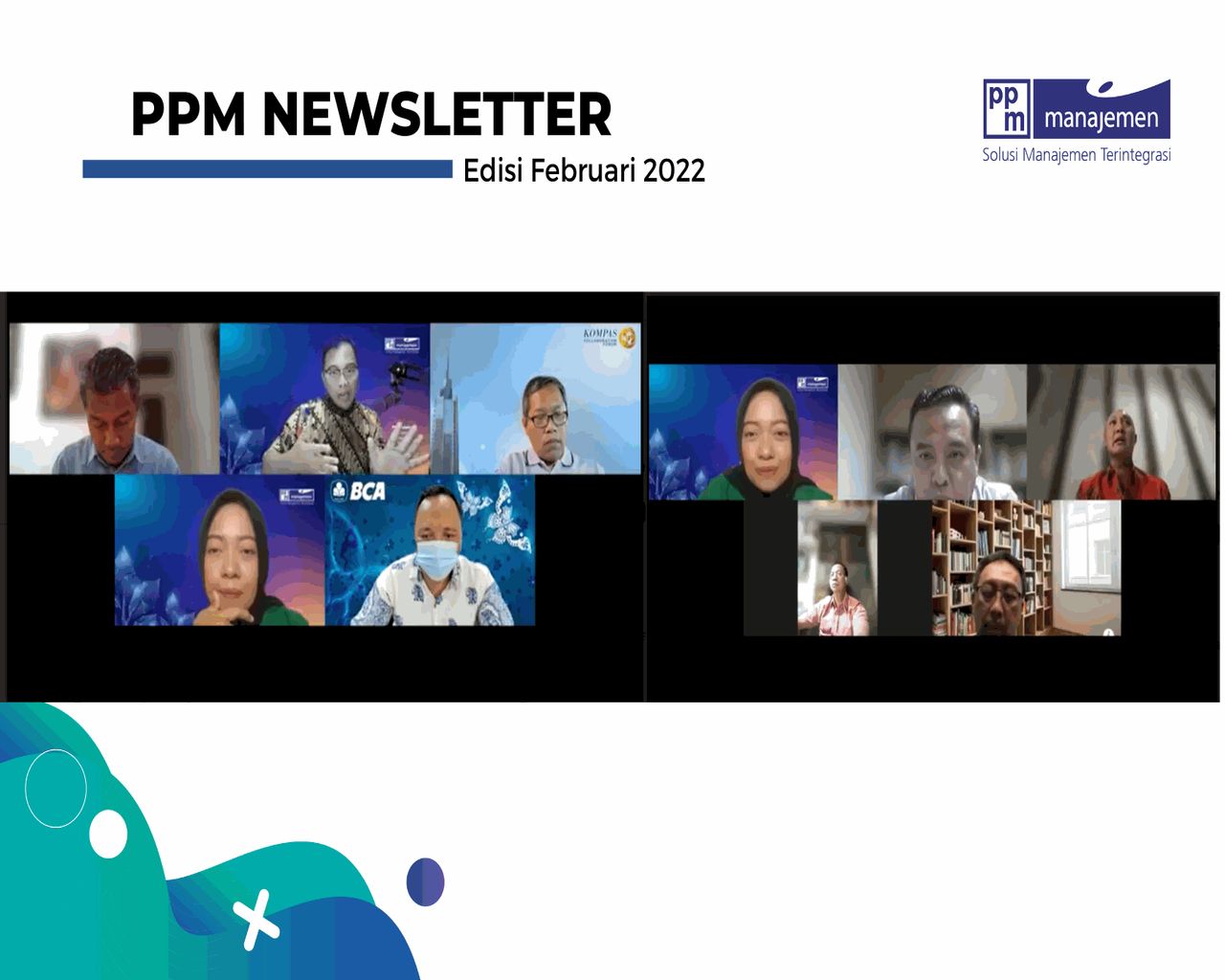 Langkah Awal untuk Sumbangsih Besar Bagi Negara
Di usianya yang ke-55 pada tahun ini, PPM Manajemen ingin kembali membuktikan bahwa kehadirannya bukan sekadar hadir, namun bermakna bagi bangsa. Harapan besarnya, tahun ini kita bisa bersama-sama memberikan sumbangsih berupa informasi valid tentang Bonus Demografi kepada Pemerintah RI, seraya mengingatkan kita semua yang seolah lupa bahwa ada Bonus Demografi di depan mata yang bisa menjadi peluang juga bencana.
Sebagai langkah awal, Kamis (03/02) telah diselenggarakan Focus Group Discussion, diikuti oleh delapan narasumber, yakni
1. David Chandrawan, S.T., M.M. (Assistant Vice President PT. Bank Central Asia, Tbk)
2. Aldo Omar (Senior HR Manager PT. Niramas Utama)
3. Boy Bayu Idisondjaja, ST, MM, M.Si (Academic PPM School of Management)
4. Dr. Nopriadi Saputra, S.T., M.M. (Academic Binus University)
5. Dr. Rizal Nangoy (Direktur PT Voksel Electric Tbk)
6. Drs. Samsul Widodo, MA (Staf Ahli Menteri Bidang Hubungan Antar Lembaga Kementerian Desa)
7. Tra Tri Agung Kristanto (Wakil Pemimpin Redaksi Harian Kompas)
8. Dr. Wahyu T. Setyobudi, MM, ATP, CPM (Strategic Transformation and Innovation PPM Manajemen)
Menurut Maharsi Anindyajati yang didapuk sebagai moderator FGD, bahwa di tahun 2030 nanti Indonesia akan mengalami puncak dari bonus demografi, salah satu manfaat yang kita sudah ketahui bersama dari adanya bonus demografi ini adalah dapat mengubah tingkat perekonomian Indonesia, namun sangat dibutuhkan sumber daya yang baik dan juga lapangan kerja yang berkualitas untuk mendapatkan manfaat tersebut.
Sebelum pandemi terjadi banyak pihak yang menyangsikan kemampuan Indonesia terkait dengan kesiapan menghadapi bonus demografi dengan kondisi sekarang, membuat peluang berubah menjadi "ancaman" dan semakin nyata, alhasil membuat Indonesia agak sulit untuk menghadapi bonus demografi.
Kondisi itulah yang melatar belakangi PPM Manajemen melakukan sebuah riset yang nantinya bisa memberikan sebuah usulan terkait dengan langkah-langkah yang harus diambil oleh pemerintah agar siap menghadapi Bonus Demografi.